Since 1964 John Farnham has been keeping the "voice" alive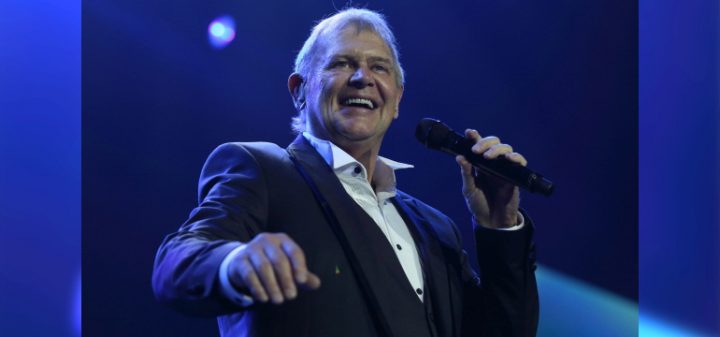 What a career John Farnham has had. Sure, he might be on his third or fourth "retirement" tour, but the fact of the matter is that he draws a crowd and still makes the record sales. It's hard to believe that he's been entertaining audiences since 1964.
Ad. Article continues below.
Originally from the UK, his family moved to Melbourne, Australia when he was just ten-years-old. He left school to take up a plumbing apprenticeship but luckily for his legions of fans he good a break from that for two years to try his hand at music.
First performing in The Mavericks on the weekends while he was still in school, Johnny took the opportunity to become the singer for Strings Unlimited in 1965. It was making it to the state finals of the Hoadley's Battle of the Sounds in 1966 that got him the attention of bookers and talent agents. In 1967 he had his first commercial hit with the novelty song Sadie (The Cleaning Lady). At first, there was resistance to playing the song on the radio, but once it broke, it became the highest selling single by an Australia in over a decade.
Sadie was only the start for Johnny as he became a hit machine and became a teen pop idol. When music wasn't enough Johnny turned to stage and television to conquer as well. Johnny joined forces with Colleen Hewett on the stage musical Pippin in 1973 to 1974. They also co-hosted the children's television series It's Magic. Johnny also became part of Australian television history when he hosted the first colour episode of Countdown in 1975 and got to introduce the now iconic Skyhooks performance of Horror Movie.
John continued to reinvent himself throughout the late 70s and the whole of the 80s. Who could forget the Whispering Jack stage of his career? But the one thing that John has always done is entertain the thousands of people that come to see him perform.
Have you had the pleasure of seeing John Farnham in concert? What is your favourite song of his?