Saturday Night Nostalgia: Your favourite movie scene of the '70s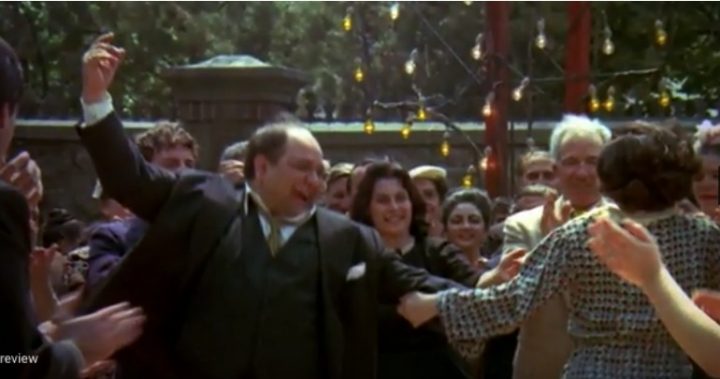 There were hundreds of movies released in the 1970s… From The Godfather in 1972 to JAWS in 1975 and Five Easy Pieces in 1970 to Alien in 1979 (yes, 1979!) there are so many movies you could have seen.
Regardless of how many movies you saw in the '70s, it is often the scenes that stand-out and have certain films becoming favourites.
With that in mind, we've put together a list of five movie scenes of the '70s that are memorable and some of our favourites. What's yours?
Blazing Saddles
Remember the cowboy who said "You people are lollygaggin' around like it's a hundr'd 'n' twenty degrees… Can't be more than a hundr'd 'n' fourteen!" before leading the gang in a work song?
Ad. Article continues below.
Dirty Harry
Who could forget the Dirty Harry shoot out scene? "I know what you're thinking. Did he fire six shots or only five? Well, to tell you the truth, in all this excitement I've kinda lost track myself. But being as this is a .44 Magnus, the most powerful handgun in the world, and would blow your head clean off, you've got to ask yourself one quest: 'Do I feel lucky? Well, do ya — PUNK?" All while eating a hotdog too!
Monty Python and the Holy Grail
There's so much about Monty Python that is memorable, but this is the scene where King Arthur and his knights stumble across a castle and they encounter the most insulting Frenchman ever.
Cabaret
Directed and choereographed by Bob Fosse, the award-winning musical popularised the catchphrase 'Life is a Cabaret' and is well known for pushing boundaries with its themes of corruption, sexual ambiguity and false dreams. Liza Minnelli's performance of 'Mein Herr' was one of the many numbers that entertained audiences the world over.
Ad. Article continues below.
The Way We Were
We all love Barbra Streisand, and the scene where she and Robert Redford run into each other on the street is a stand-out of this movie. When Babs gently brushes the hair off his forehead… Oh, here come the tears!
What's your favourite movie scene from the 1970s? Have you seen any of the above films? What are your thoughts?