Saturday Night Nostalgia: Hey Hey It's The Monkees!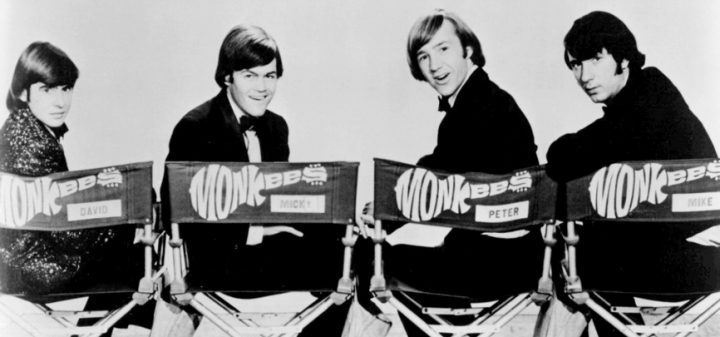 Here they come…walking down your street!
When you would hear "Hey! Hey! It's The Monkees!" you know that a fun time was about to happen on your television screens. The Monkees were so much more than just a TV band. They became just as influential as the bands they were made to compete with.
The brainchild of filmmaker Bob Rafelson in 1962 he pitched it to every studio but was rejected. It wasn't until the success of The Beatles film A Hard Day's Night that the idea gained some ground. It was sold to Screen Gems Television is 1965 and was going to star an already established band originally, the New York folk rock group The Lovin' Spoons.
Davy Jones had already made a name for himself in the Broadway show Oliver! and was cast in the project. Advertisements were published looking for the other bandmates, and after 437 applicants Michael Nesmith, Peter Tork, and Micky Dolenz were chosen.
The show was a success, and the music was selling quickly. Neil Diamond writing for the band ensured that some their songs went to number one. They were always going to be compared to the band that inspired them, but they made the best of the situation. The Monkees always made sure to but their own spin on things so that just wasn't a Beatles' ripoff.
Ad. Article continues below.
The band enjoyed a tonne of success, and even though they eventually split the band stayed on good terms. A number of times the original lineup would get together for a reunion show, and it would be like they never left.
Sadly the 45th anniversary would be the last for the original members as singer Davy Jones would pass away due to a heart attack in 2012. In his honour and to celebrate the 50th anniversary of The Monkees the surviving members got together to release a new album featuring some previously unreleased tracks with Davy on vocals.
You can be a Beatles fan and still love what The Monkees did. They left their mark on pop culture the way some bands could only dream of.
What are your favourite Monkees song? Did you watch the television show?