Remembering the nights in the backseat at the drive in!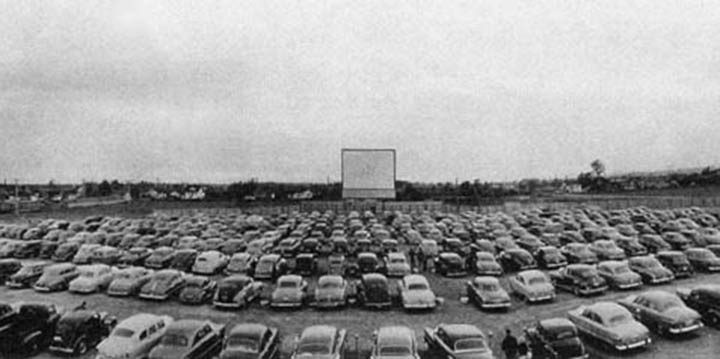 There was nothing quite as fun as a night at the drive in with your man… And at every age, the whole experience meant something completely different! There's only a few left throughout Australia now and this week marked the 82nd anniversary of the drive in movie! So tonight, share your memories of the nights on the backseat at the drive in! Tell us, who did you go with… And (if it's legal enough) what did you do there?
We all have our memories and some are just hilarious. We've listed some of the best and most popular drive in films from our era! Which did you see?
"The drive-in was a perfect date location with the parking for a little necking already provided. Steamy windshields were evident in all directions. I guess this is where my first love for the drive-in resulted as a teenager with raging hormones. Of course many girls' parents forbid their daughters to go on dates at the drive-in to protect them from guys like me. My date and I would attend even against her parents' wishes. I do remember Goldfinger, starring Sean Connery, was my first movie I attended with a date".
Ad. Article continues below.
In the far future, a highly sexual woman is tasked with finding and stopping the evil Durand-Durand. Along the way she encounters various unusual people.   Dir: Roger Vadim With: Jane Fonda, John Phillip Law, Anita Pallenberg
Ad. Article continues below.
Recent college graduate Benjamin Braddock is trapped into an affair with Mrs. Robinson, who happens to be the wife of his father's business partner and then finds himself falling in love with her daughter, Elaine.   Dir: 
Mike Nichols
 With: 
Dustin Hoffman
, 
Anne Bancroft
, 
Katharine Ross
Ad. Article continues below.
Two Western bank/train robbers flee to Bolivia when the law gets too close.
Ad. Article continues below.
A somewhat romanticized account of the career of the notoriously violent bank robbing couple and their gang.
Dir: Arthur Penn With: Warren Beatty, Faye Dunaway, Michael J. Pollard
A naive male prostitute and his sickly friend struggle to survive on the streets of New York City.
Ad. Article continues below.
Dir: John Schlesinger With: Dustin Hoffman, Jon Voight, Sylvia Miles
The aging patriarch of an organized crime dynasty transfers control of his clandestine empire to his reluctant son.
A newly engaged couple have a breakdown in an isolated area and must pay a call to the bizarre residence of Dr. Frank-N-Furter.Dir: Jim Sharman With: Tim Curry, Susan Sarandon, Barry Bostwick