Remembering the debutante ball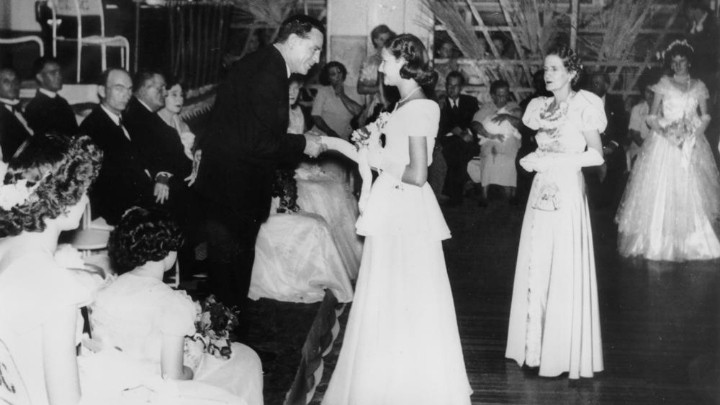 A fond memory of mine from childhood is my older cousin sashaying up her street with plum in mouth and a gait to rival any catwalk model on her way home from deportment school.
So when my own child recently tried to walk and balance books on his head at the same time, it really took me back to thinking about a time when 'Finishing School' and the debutante ball was 'the done thing'.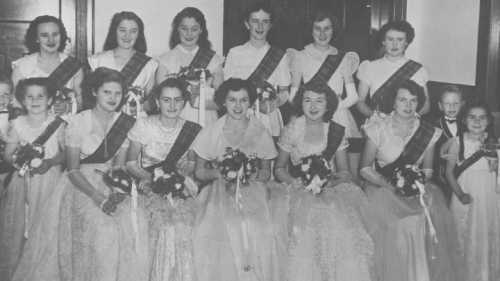 It must have been the timing of my era, but I didn't get the chance to go to finishing school or make my debut at the debutante ball. Plenty of young ladies did over the generations though and it seems plenty still do.
A quick Google search of deportment and modelling classes brings up a myriad of possibilities, most famous among them would be the classes offered by June-Dally Watkins. Australia's 1949 'Model of the Year' opened the first school of personal and professional development in the Southern hemisphere. According to the June-Dally Watkins website, "our mission is unlocking their potential to be the best they can be and gain the confidence required to succeed in today's world. Established in 1950, June Dally-Watkins has invested over 64 successful years in ladies and gentlemen of Australia, China, India, Vietnam and Papua New Guinea".
Ad. Article continues below.
And then there's the international custom of the debutante ball. Historically the debutante ball stems from a time when a girl of marriageable age was presented to society to find a husband of suitable social standing.  'Debutante' comes from the French word 'debuter,' which means 'to lead'.
A regular fixture of London's social calendar until the late 1950s, the debutante ball wasn't abolished but steadily lost significance as social barriers eroded and society gradually became more suspicious of the idea of an event formalising the readiness of young women for marriage. In 1958, the Queen called time on the anachronistic practice and Prince Philip reportedly quipped the whole concept of the debutante ball was "bloody daft".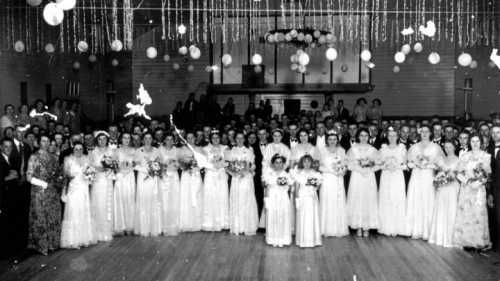 More recently, there's been a resurgence with women aged between 17 and 20 selected from London's wealthiest families to take part once again in the prestigious Queen Charlotte's Debutante Ball.
56 years after Buckingham Palace announced the end of 'coming out' presentations at the royal court, some local communities across Australia continue to cling to the tradition. When Broken Hill City Council moved to end the annual debutante ball to save costs in 2012 there was a public outcry and the Council reversed its decision.
Ad. Article continues below.
According to Mayor of Broken Hill, Wincen Guy, the annual Broken Hill debutante ball is about "keeping alive a long standing tradition in a world that changes so fast".
"For the majority of the girls participating in the Debut, it is not just about being able to dress up like a princess for a night, but it is about being part of a family where, for many of them, they are 3rd, 4th and in some cases 5th generation girls to complete their Debut".
As a young lady, did you make your debut at the local debutante ball? Share your memories with us. And tell us, is the debutante ball an out-dated tradition now or an important social custom you'd like to see reinstated?