Remembering the buffet restaurants of yesterday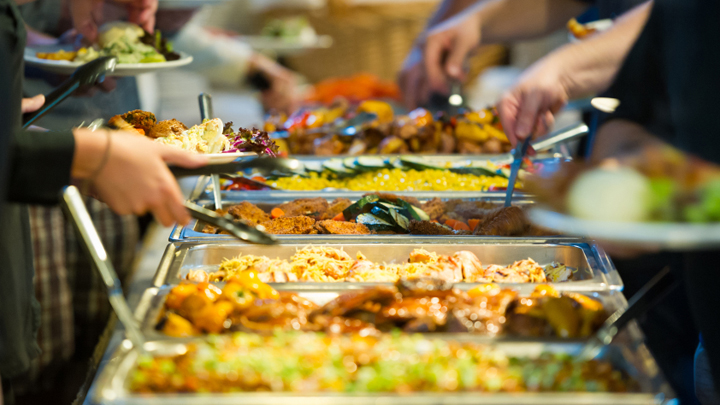 Buffet restaurant were a glorious thing during the 80s and 90s. We loved taking our children and grandchildren there – it was a fun treat and great value.
They feel like a relic now, something you could once find so easily. And with the recent news that Sizzler might be shutting their doors for good, it couldn't bring back more memories.
They were the place we went if we wanted a easy, cheap outing with family and friends. We'd get dressed up to go out and really make a night of it. Do you remember the salad bars, the never-ending dessert and all-you-can-eat?
I remember going to the shopping centre with my children in the 80s and it was back when even Kmart had a diner. We loved the fun feeling of knowing you could eat as little or as much as you wanted.
Smorgy's was one of the classic restaurants of the cafeteria-style dining era. It was strangely themed and served all-you-can-eat food in the suburbs of Sydney and Melbourne. It's been labelled as Australia's best worst restaurant ever and was styled like a volcano! It was strange, but the kids loved it.
Ad. Article continues below.
And who could forget the Pizza Hut Works' restaurant that were much like Sizzler, except they had pizza? They were a family favourite. Are you seeing a theme here?
Nothing could beat Sizzler, however, and while they're still around, they are shutting their doors in some locations, signalling the end of an era. Luckily we have our RSLs, and their fabulously cheap roast meals. Many members attest it's cheaper to eat there regularly than make the meal at home, and we'd have to agree.
But one thing we know for sure is that that big celebration of average food seems to be lost. That big, fun meal with everyone at a table together has been replaced by more intimate meals, or taken away by high prices and lack of interest. Instead, cafes with overpriced burgers and paleo meals have taken over, and the ol' sloppy joe style. And we're not condoning the often unhealthy options that cover a smorgasbord, but it was a time when going out for a meal felt really enjoyable and not filled with pretence.
Funnily enough, Australia is more obese now than it was back then, so we don't even have those statistics to explain the slide into 'fancy' meal times.
The good news is that Sizzler might still be around a little while longer, and cruise ships, RSLs and a number of other businesses still offer the options, however it'll never really be the same.
Ad. Article continues below.
Tell us, what do you remember about the all-you-can-eat buffet?