Remembering the bowser boys, when every fuel stop was personalised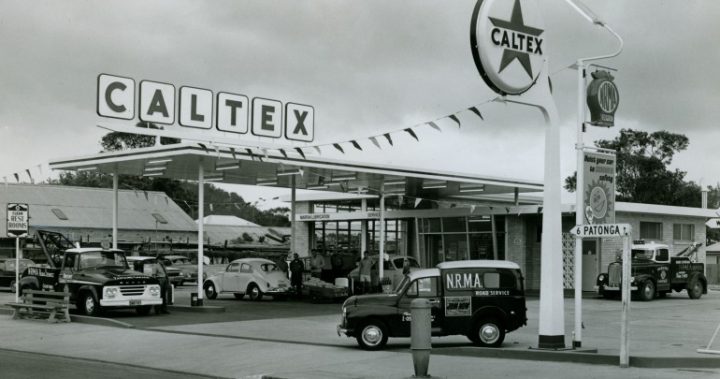 Visiting a service station to top up your car with fuel wasn't always a flying visit.  
In fact, right up until the late 1960s and '70s, drivers would have the chance to sit back and relax, as a fuel attendant filled up their car at the pump. As that happened, workers would often give your windscreen a quick wash, and even check your tyres and oil.
Growing up in a smaller town meant you may have become friendly with the owners and workers, and it was a chance to catch up with good friends, while the price was pulled through to the main till.
Do you remember having a full service while filling up your car? Do you miss it, or do you prefer the self-service ways of today?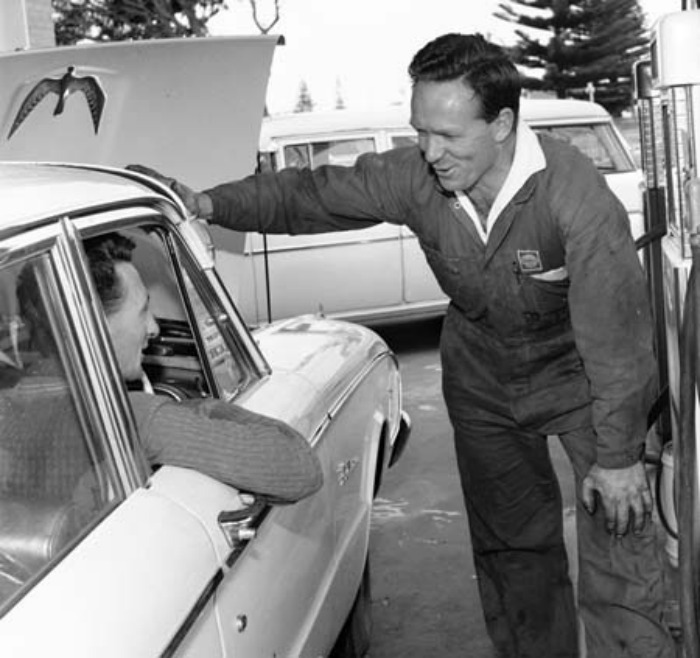 Community Facebook page Australia Remember When recently shared an image, taken at a Golden Fleece service station in Bulleen, Melbourne, showing the full works taking place. And, of course, all the workers and driver had huge smiles on their faces.
The page's owner wrote in the caption: "It's been a long time since you could drive into a petrol station and ask the petrol pump attendant to 'fill her up please'. There was a time when bowser boys filled up our cars with petrol, washed the windscreen checked the oil and tyres and performed some of the minor jobs like fixing the windscreen wipers or topping up the radiator.
Ad. Article continues below.
"This is one of my favourite photos from the front cover of the book Australia Remember When, because it shows in just one photo how much times and attitudes have changed. Photo from Museum Victoria. Male and female attendants 'servicing' an EH Holden motor car at a Golden Fleece service station in Bulleen."
If you were a regular, the attendant might even remember your car and preferences like a seasoned barman remembers a regular's drinking habits and beat you to the punch — "Fill her up with regular today?", with their hand already on the pump.
The fuel shop would usually be a small attachment to a mechanical workshop. The smells were all grease, grime and gas fumes. Now you have to remember to lock your car, or at least remove the key from the ignition so no one can drive off with it while you wait in line in the service station to pay for your fuel!
It comes as residents in America's Oregon shared their outrage at having to fill up their own cars with petrol, after the state's governor introduced allow allowing drivers to do so rather than wait for an attendant for the first time
Ad. Article continues below.
Social media users hit out at the decision to scrap the service, and according British newspaper The Express, one even wrote: "I've lived in this state all my life and I REFUSE to pump my own gas. I had to do it once in California while visiting my brother and almost died doing it. This a service only qualified people should perform."
In response, the site claims another user joked he would "move to Oregon to open a school to teach people how to pump their own gas." But what do you think? Should fuel pump attendants make a return?
Do you miss the days of personalised service? What are your memories of the local service station?