Remember these faces from Sale of the Century?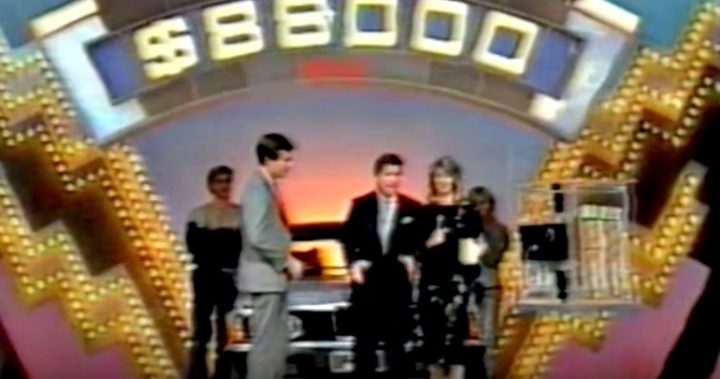 It was on our television screen from 1980 until 2001, and had everyone guessing. Yes, the richest quiz known as Sale of the Century, a game show that sorted out the smartest of them all, all at the touch of a buzzer.
It ran for a whopping 22 seasons, totalling 4,610 episodes.
With hosts Tony Barber and then Glenn Ridge asking the questions, not to mention the hostesses over the years, Victoria Nicholls, Delvene Delaney, Alyce Platt, Jo Bailey, Nicky Buckley and Karina Brown, who all manned the gift shop, it was certainly an iconic part of Australian television history on the Nine Network. 
A few of those famous faces reunited on The Today Show this morning, including Pete Smith, who you will remember more for the voice. Pete was the Sale's announcer for almost the entire show run. Does this clip bring back a few memories?
Ad. Article continues below.
We're celebrating one of Australia's biggest game shows! #9Today pic.twitter.com/q8qYHbi7pK

— The Today Show (@TheTodayShow) October 3, 2017
Sale of the Century certainly changed one taxi-drivers life, that's for sure. David Poltorak won the total prize pack back in 1986, which was a record value of $376,200 at the time. But it was in 1992 that the highest prize pool was won. Robert Kusmierski won $676,790 worth of prizes. Not a bad effort for knowing the answer to some questions, under pressure.
While the show started in Australia it ended up being used internationally. 
Did you ever watch the show and answer the questions yourself?