Baby girls' names from the 1900s are making a big comeback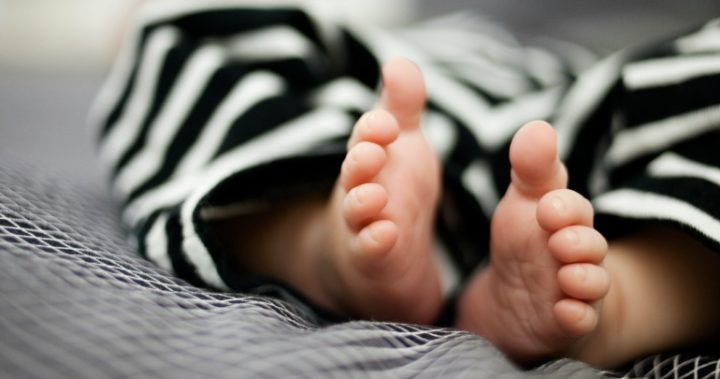 Baby name trends change with every new decade – there are, however, some names that have stood the test of a very long time, and now Millennials are opting to give their kids names that were last popular in their great-grandparents' generation.
The UK's Office for National Statistics (ONS) released the list of 2016's most popular baby names that caused many to note that some of the names were very old-fashioned. But it's now clear just how old some of the names were – they were last popular in the early 1900s.
Olivia replaced Amelia as the most popular girls' name in England and Wales in 2016, while Oliver remained the most popular boys' name for the fourth year in a row. The top 10 girls' names for 2016 also included Emily, Isla, Ava, Isabella, Lily, Jessica, Ella and Mia. For the boys, the top 10 names included Harry, George, Jack, Jacob, Noah, Charlie, Muhammad, Thomas and Oscar.
Comparing the records of the most popular girls' names in 1904 and 2016, meanwhile, reveals that names such as Florence, Alice, Elsie and Edith are favourites again among new parents. But other popular female names from 1904, such as Doris, Gladys, Winifred and Margaret, however, haven't regained favour.
The list below compares the top 12 names in 1904 to their ranking on current baby name records from the ONS.
Ad. Article continues below.
Most popular names in 1904 for girls
1. Mary (2016 ranking #250)
2. Florence (2016 ranking #19)
3. Doris (2016 ranking #2,547)
4. Edith (2016 ranking #96)
Ad. Article continues below.
5. Dorothy (2016 ranking #274)
6. Annie (2016 ranking #108)
7. Margaret (2016 ranking #423)
8. Alice (2016 ranking #17)
9. Elizabeth (2016 ranking #85)
Ad. Article continues below.
10. Elsie (2016 ranking #31)
11. Gladys (2016 ranking #4,763)
12. Winifred (2016 ranking #790)
For the boys, meanwhile, little has changed with many in the top 12, such as George, William, Thomas, James and Edward, remaining as popular now as they were at the turn of the century.
Most popular names in 1904 for boys
Ad. Article continues below.
1. William (Currently #10)
2. John (Currently #120)
3. George (Currently #3)
4. Thomas (Currently #9)
5. Arthur (Currently #30)
Ad. Article continues below.
6. James (Currently #12)
7. Charles (Currently #72)
8. Frederick (Currently #76)
9. Albert (Currently #64)
10. Ernest (Currently #320)
Ad. Article continues below.
11. Alfred (Currently #111)
12. Edward (Currently #23)
While the use of old-fashioned names has risen since 2010, there are still many parents ready to break with tradition and give their kids some eyebrow-raising titles.
The Daily Telegraph reported on some of the most unusual baby names New South Wales parents gave their kids in 2017. Say hello to little Porsche, Danger, Peter Pan and Malibu!
Do you have one of the names listed? Is your name a family name you inherited? What was your grandmother's name? 
Ad. Article continues below.
With Facebook removing news sites from your feeds we ask that you sign up for Starts at 60's emailers here. And to keep us on your wall, join some of our new Facebook groups and clubs:

News Junkies Club – Australia
News Junkies Club – USA 

See news on the change and links to all our other clubs and groups here.