One of the 'sexiest' songs in history wouldn't have happened without the Aussies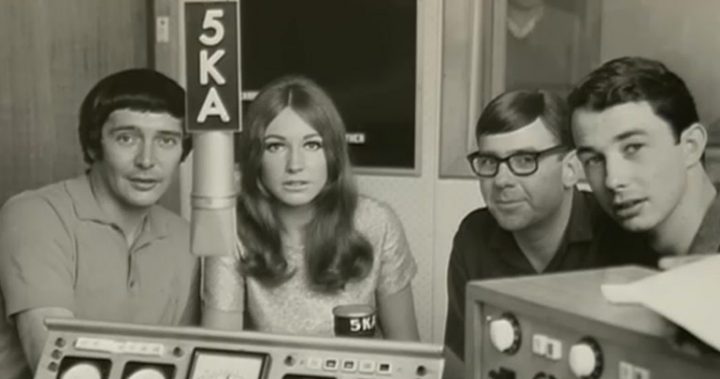 There have been some great moments in Australian rock, but one US band owes their lasting mark on music history to the Aussies.
You might not think of the mammoth hit that Starland Vocal Band had in 1976, but a few notes from the opening of the song and a flood of memories will come back.
Originally a husband and wife band called Fat City, Bill Danoff and Taffy Nivert hadn't scored a major chart topper for themselves.  They did manage to co-write two of the most popular songs at the time with musician John Dever.  Those being I Guess He'd Rather Be in Colorado and Denver's signature track Take Me Home, Country Roads.  The released two albums as Fat City before scrapping the band and starting anew with two other members.  That's how Starland Vocal Band was started.
The band struck gold right away with their self-titled debut album as a track called Afternoon Delight captured the attention of Adelaide radio station 5KA.  The song had been branded "too sexy" for other radio stations to play but the magical harmonies made it irresistible.  While some controversy over the alleged sexual nature, which was later confirmed, the song became a runaway hit.  Soon radio stations from around the world were taking Australia's lead and playing the song.
Ad. Article continues below.
Afternoon Delight became the biggest hit for Starland Vocal Band, reaching number six in Australia, but jumping to number one in New Zealand, Canada, and the United States.  The band broke up in 1981 after failing to follow up with success.  Their legacy on music, however, is unmistakable as Afternoon Delight is remembered for being one of the biggest hits of the 70s and was voted one of the sexiest songs of all time.
The track was also cemented in film history when a cover of the song was done in the 2004 comedy smash Anchorman: The Legend of Ron Burgundy starring Will Ferrell.
What would have happened if Australia's 5KA hadn't picked up the track?  Who knows.  But let's sit back and enjoy the US hit that's all thanks to the Aussies.
Were you a fan of this song when it first came out?