On this day Suzi Quatro made number one with 'Can the Can'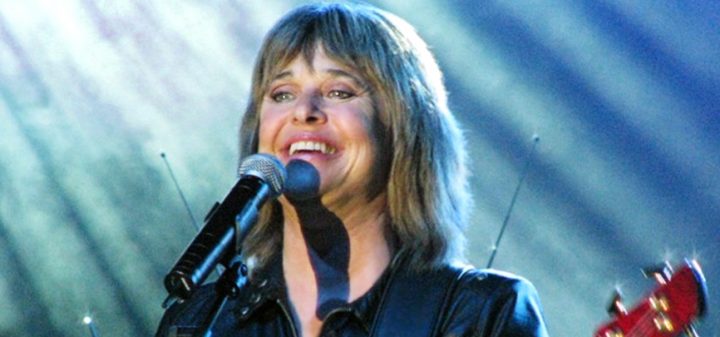 When you hear the name Suzi Quatro what is the image that comes to your head? If it's anything other than a hard rocking woman in a tight black leather jumpsuit than you might have gone to school with someone that shares the name.
Ad. Article continues below.
Suzi will always be a trailblazer! A musician that took people's misconceptions about a woman's role in rock music and flipped it on its head and turned inside out!
While Suzi had already had some success with her band The Pleasure Seekers, it wasn't until she made it on her own that she became a superstar. Her first single Rolling Stone had some success, however, it was a rushed single that she wasn't ready to make. After relocating to the UK, Suzi got her band in place and her head right and released Can the Can which shot to number one in Australia and Europe.
Can the Can means "something that is pretty impossible, you can't get one can inside another if they are the same size, so we're saying you can't put your man in the can if he is out there and not willing to commit" according to songwriter Nicky Chinn.
The song became so iconic for Suzi that it has appeared on the lists "The 7,500 most important songs", Australian Toby Creswell's "1001 Songs", and France's "3000 Rock Classics!"
The song is still part of Suzi's set list today as she tours the world non-stop to bring her amazing rock to her legion of fans!