Number one on this day in 1974, Barry White 'You're the First, the Last, My Everything'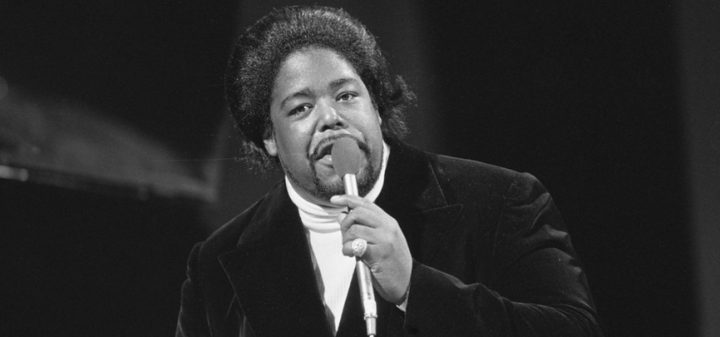 It comes down to one moment that changed the life of an artist, Barry White.  Sadly, that moment came at a price.  Initially, White had found himself and his brother in a gang life.  Tragically his brother was shot in killed in a gang conflict and White was arrested and sent to jail after being caught with stolen car parts.
Ad. Article continues below.
While sitting in his jail cell head, Elvis Presley sing It's Now or Never on the radio and it was then that he decided to dedicate his life to music.  When he got out of jail, he started singing with groups.  White was always the standout performer of the groups he was in and caught the eye of management who pushed him into a solo career.
White's first hit was the 1973 track I'm Gonna Love You Just a Little More Baby.  It went to the top of the charts and made White a household name.  In 1974, White released and had number 1 hits with his iconic songs Can't Get Enough of Your Love, Babe and You're the First, the Last, My Everything.  Both songs became signature tracks that would always be played at his live shows.
Originally You're the First, the Last, My Everything was written as a country song by Barry White's friend and songwriter Peter Radcliffe.  He had the song for 21 years without being recorded until White helped turn it into a disco-funk song.
Sadly, White passed away in 2003 at the age of 58, but his legacy in music lives on for all time.
Were you a fan of Barry White?  What was your favourite song of his?