Looking back: Fred Astaire and Ginger Rogers on this day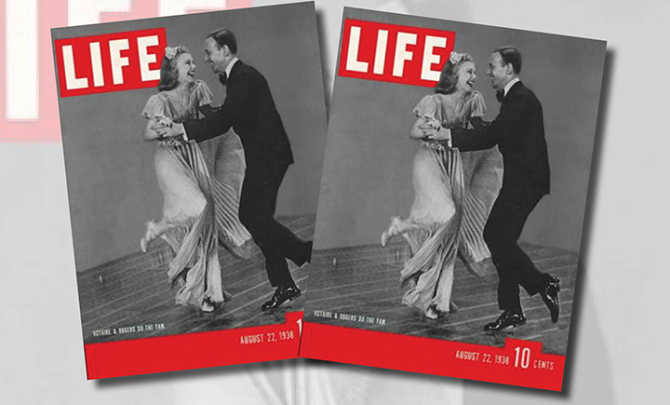 Today we go back to "before your time" to remember the day that Fred Astaire and Ginger Rogers appeared on the Life Magazine cover. The US was in the middle of The Great Depression with war winding up in Europe.  Astaire and Rogers were a little bit of light in a dark era.
The cover for which they are so famous was published on the 22nd August 1938 and was done so for their film which was playing at this time called Carefree in which Astaire danced The Yam.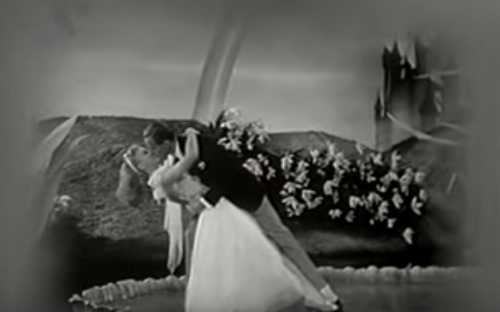 The Yam, according to all accounts was a dance and a song, written by Irving Berlin. It was featured in Carefree, a 1938 film that actually ended up being better known for the movie in which Fred laid a huge kiss on Ginger Rogers for the first time.  This apparently unprecedented event was supposedly meant to disprove the rumour that the two really didn't like each other. Secondly, the movie included a dance sequence using the song "I Used To Be Color Blind" that included revolutionary slow-motion techniques. The producers thought that number was so special that only budget restraints kept them from following their initial plan to film it in colour.
Publicity for the movie included a cover story in Life magazine, and it appeared to be all about a new dance sensation called — you guessed it — the Yam. The cover even featured a big picture of Fred and Ginger dancing.  Enjoy today!
Ad. Article continues below.
Ad. Article continues below.
And below, the kiss!  In the Carefree dream scene