Looking back at the magic that Mike Walsh brought to your TVs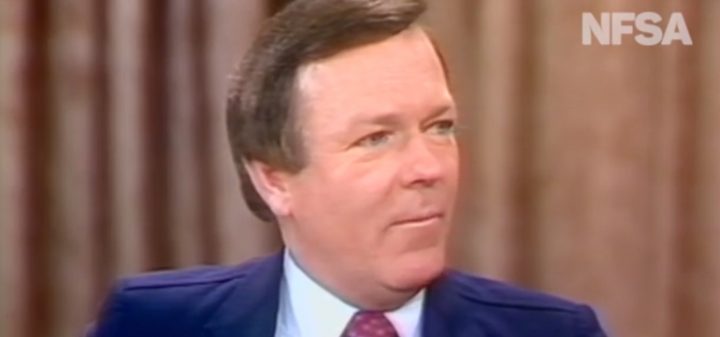 From 1973 to 1985, Mike Walsh brought exciting entertainment and interesting guests into your lounge room.  The Mike Walsh Show was broadcasted on both Channel Ten and Channel Nine and was watched by more than five million viewers a week.  The program chalked up a staggering 24 Logies and seven Sammys for the program that made Mike a household name and a Australian icon.
Mike was just a boy from Corowa, New South Wales that was originally going to be a Pharmacist until the lure of show business hooked him in.  While carving out a successful career in both radio and television, Mike also focused on one of his true loves; the stage.  He has produced shows all over Australia and London's West End.
For his work in entertainment, Mike was awarded the Order of the British Empire in 1980 and just this year he was appointed a Member of the Order of Australia.  He was also playfully given the nickname "Darling of the Blue Rinse Set" as he appealed the most for the older demographic but he was truly a man of all demos as he brought big name interviews with celebrities and musical acts from all over the world into the Australian home.
While he hasn't appeared on television since 1989, Mike is still hard at work with the theatre as he owns Her Majesty's Theatre in Melbourne since 2000.  He also helped fund and oversaw the restoration of this classic theatre.  He also owns the Hayden Orpheum Picture Palace which is an art deco, six-screen cinema in Cremorne, Sydney.
Mike will always be like a proud papa of the golden age of Australian daytime television and will always be a legend.
Ad. Article continues below.
Did you watch The Mike Walsh Show? What was your favourite moment from the show?