Looking back at 'Chitty Chitty Bang Bang'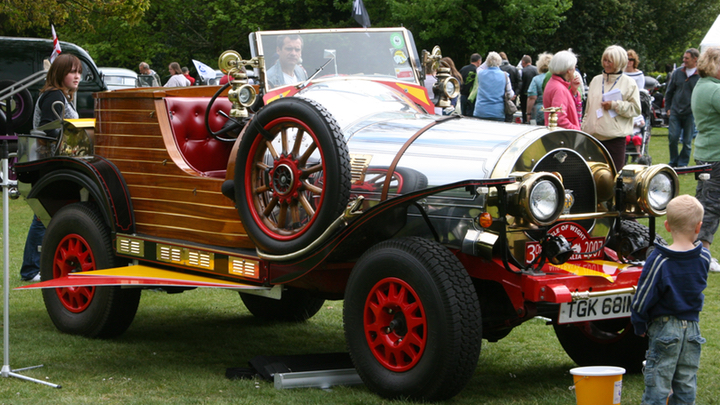 It's been called one of the most Disney movies that was not made by Disney and even spawn a hugely successful stage musical. Chitty Chitty Bang Bang from 1968 may have failed with critics at the time but continues to be a success with children.
The film stars legendary comedians Dick Van Dyke and Benny Hill. The film was based on one of the only non-James Bond books written by author Ian Fleming, and the screen pay was written by legendary children's author Roald Dahl. The film was produced by James Bond producer Albert R. Broccoli.
Initially, Dick Van Dyke turned down the role as he felt it was too similar in feel to his role in Mary Poppins, but the studio kept offering him more and more money. Finally, the offered him a seven-figure deal plus a cut of the box office. Dick finally said yes under one additional provision. Even though the film took place in Europe, he was not going to do any accents. The critical panning his accent work did in Mary Poppins apparently hurt personally.
The filming of the movie wasn't exactly smooth as Van Dyke admits in his book Dick Van Dyke: My Lucky Life In and Out Of Show Business that at this point his drinking had gotten out of hand but that he managed to keep control on set because of the children whom he adored. He also admits that he did not get along with producer Albert Broccoli or director Ken Hughes. Ken reportedly disliked children, even though he was making a children's movie, and Dick had to tell Ken repeatedly off for swearing in front of the children.
Writer and Producer aren't the only connections that this film has to the James Bond Universe as director Ken Hughes also directed the comedy adaptation of the Bond book Casino Royale from 1967 that starred Peter Sellers, David Niven, Ursula Andress, Orson Wells, and Woody Allen. Actress Anna Quayle who played Baroness Bomburst in Chitty Chitty Bang Bang was also in Casino Royale as Frau Hoffner. Gert Frobe who played Baron Bomburst in Chitty Chitty Bang Bang played the iconic Bond villain Goldfinger in the 1964 film of the same name. The final Bond connection was the late great Desmond Llewelyn who played Coggins in Chitty Chitty Bang Bang but played the iconic character Q in 18 Bond films with the last appearance being in The World Is Not Enough in 1999.
Ad. Article continues below.
For many of its quarks, Chitty Chitty Bang Bang has it all to be a children's classic. Catchy songs, fun dances, and great characters. If it's been a while since you have checked it out, it might be time to revisit an old friend.
What is your favourite song in the film? Have you had the chance to see the stage production?