Little Stevie Wonder's first hit single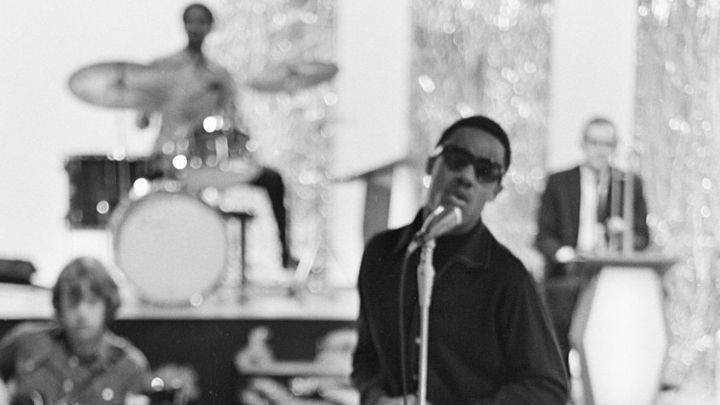 Stevie Wonder was once called Little Stevie Wonder, and when he was just 12 years old, he sung and recorded his first hit single in 1963 with the label Thamla.
Little Stevie was part of the tour called "The Motortown Revue" where he sung at the Regal Theatre in Chicago and his performance was recorded.
This particular song, was actually the last 3 minutes of the 10 minute live performance. To most people's surprise the song was the first live/no-studio record that hit number one on the Billboard 100 chart.
Wonder's first two albums were The Jazz Soul of Little Stevie and Tribute to Uncle Ray, both released in 1962 and intended to frame Stevie as a young Ray Charles. This portrait didn't catch on, but in 1963 Motown released The 12 Year Old Genius (Recorded Live), with two sides of the single (from different performances) edited together to make one song.
The album hit number 1 while the single was still topping the Hot 100, making Stevie Wonder the first artist with a number 1 album and single at the same time. The song was also the number 1 R&B song at the time.
Ad. Article continues below.
Can you guess what the song is?
Just a little bit of sou-ou-ou-ou-oul
Yeah yeah yeah yeah yeah yeah
Clap your hands just a little bit louder
Clap your hands just a little bit louder
Listen to 'Fingertip (Part 2)' by Stevie Wonder below:
Do you remember this song? Are you a Stevie Wonder fan?