Karl Stefanovic supports push to cancel Australia Day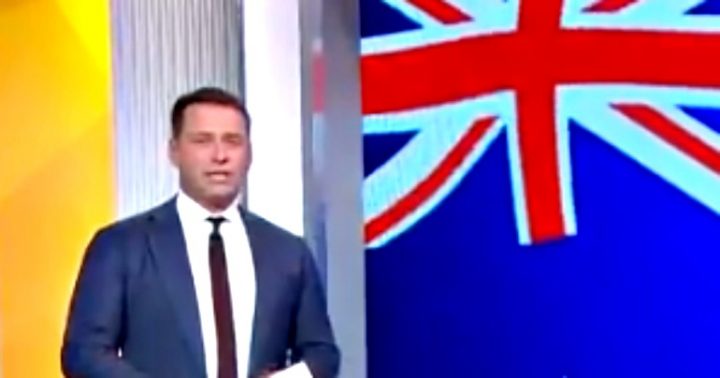 Australia Day. It's meant to be an celebration of all things Australia, but the date has some people asking for change. Set on the day commemorating the founds of the colony of NSW in 1788 it has been referred to as Invasion Day. 
Now a Melbourne council is set to cancel the day altogether. Not only will Yarra council not refer to January 26 as Australia Day they've voted to not hold citizenship ceremonies on the day as well. A smoking ceremony will be held instead. 
Today Show host Karl Stefanovic has come out in support of their decision. 
"If we are to truly follow through with the apology and move forward together… it must change." –@KarlStefanovic. #9Today pic.twitter.com/TaCA7SXBpL

— The Today Show (@TheTodayShow) August 15, 2017
Ad. Article continues below.
"There is an argument in this country for Australia Day to be moved," Karl Stefanovic said, on this morning's episode. "What do you think? My initial response is what many would think … 'cmon, leave it alone. Indigenous and Torres Strait islanders, this is our day, all of us. Everyone come together. Commemorate but also celebrate. After all, that's what we do on Anzac Day."
"But I've changed my mind. Having spoken to several people from those communities, I empathise, as hard as some want to ignore it. January 26 marks a day this land changed forever for one of the oldest and most beautiful cultures in the world.
"To this day, mortality rates for indigenous and Torres Strait islanders are alarming. It wasn't until March 1962 the Menzies government finally gave the right to vote for all aboriginal people. We look back at the horror of the Stolen Generation, earlier in the 20th century, the White Australia Policy, then we look at what happened in Tasmania.
"They are all facts and all incredibly painful. If we are to truly follow through with the apology and move forward together hand in hand, arm in arm, then I believe it must change. So lets do it together. Certainly let's debate it together."
He went on to day the 26th was a rubbish day to have a party anyway, instead suggesting it was moved to January 1, to combine with the party to celebrate the new year.
What do you think? Do you agree that Australia Day needs to be moved or re-named?