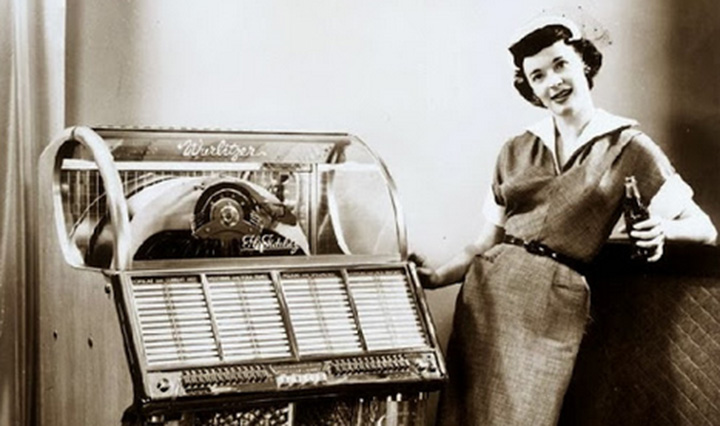 Tonight, we're taking you down memory lane with our "Jukebox Saturday night".  We're all sitting round our memories tonight, remembering the songs that made going out awesome…in the early days.   What songs did you love to hear on the jukebox…  Gosh there was some beauties.  I had a ball putting this together!  So I want you to get out your ten cents memories and tell us what you'd play if you could put 10c in the jukebox.
We went to Wurlitzer who told us that the top ten all time jukebox hit singles were, in order from one to ten:
Patsy Cline, Crazy
Ad. Article continues below.
Bob Seger, Old Time Rock & Roll

Marvin Gaye, I heard it through the Grape Vine

Elvis Presley, Don't be cruel

Bill Haley & his Comets, Rock around the clock

Ad. Article continues below.
The Beatles, Hey Jude

Otis Redding, Sitting on the Dock of the Bay

Kenny Rogers, Lady

Perez Prado, Cherry Pink & Apple Blossom White