It's 59 years since Elvis topped the charts with 'Hound Dog'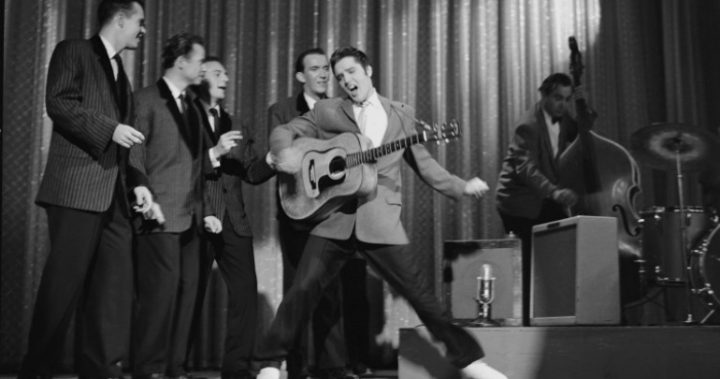 You ain't nothin' but a hound dog!
Cryin' all the time!
Can you believe it's been 59 years since 'Hound Dog' by Elvis Presley was one of the biggest songs around the world?
While the song remains one of the most recognisable tracks of all time, it's was also one of the highest-selling tracks of the 1950s.
Ad. Article continues below.
Read more: A look back at Elvis Presley's life
In fact, Elvis remains only one of three artists who have sold an excess of three million copies of one single.
During its initial release, over four million copies of the song were sold in the US alone. To this day, it remains Elvis' best-selling track. Worldwide, it is estimated that somewhere close to 10 million units were purchased!
What many people don't know is that the song wasn't originally Presley's. The song was actually released in 1952 by Willie Mae 'Big Mama' Thornton.
It originally sold 500,000 and remained Thornton's only hit. Fast forward to 1956 and the King of Rock and Roll put his own spin on the record.
Ad. Article continues below.
Read more: Priscilla Presley sends social media into meltdown with youthful look
Fans around the world couldn't get enough of the song, so much so that Rolling Stone Magazine has listed it as one of the greatest songs of all time.
While the song was a commercial success, Presley himself came under fire for what people of the time thought was "inappropriate dancing".
The singer would famously thrust his hips around during performances and sent teen girls everywhere into a frenzy.
Do you remember listening to this song for the first time? What was your favourite Elvis song?