It's 51 years since The Supremes made history, and beat the Beatles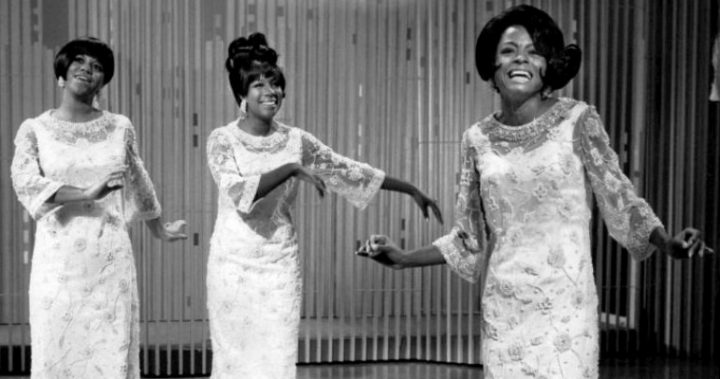 This year marks 51 years since The Supreme's album 'The Supremes A' Go-Go' reached the Number 1 spot on the US charts.
What made this significant is the fact that they were the first female group in history to achieve this.
They're also credited for bringing black artists to the mainstream and for bumping The Beatles off the top spot in the charts. That was a pretty big deal given that Beatlemania had taken over the world at that time!
Despite being the ninth studio album The Supremes had released, it was the first that topped the charts, and went on to spend an incredible 80 weeks in the Billboard Charts and is believed to have sold over 3.5 million copies worldwide.
Ad. Article continues below.
Read more: Watch as Diana Ross gets a supreme surprise on stage
The album included plenty of songs that became hits in their own right, including 'You Can't Hurry Love' and 'Love Is Like an Itching in My Heart'.
The group's line-up at the time included Diana Ross, Mary Wilson and Florence Ballard and they quickly became one of the biggest bands of the 1960s.
Although several members eventually left the band and it was later renamed Diana Ross & The Supremes, there's no denying the cultural impact they've had.
If you've ever been to Los Angeles, you'll notice they even have their own star on the Hollywood Walk of Fame.
Ad. Article continues below.
Read more: Diana Ross's single that spent 21 weeks at number one
An amazing 33 of their singles reached the Top 40 in America, with 12 topping the charts, making them one of the most successful Motown acts of all time.
They also paved the way for other all-girl groups to find success in the music industry. Some of the most notable include The Runaways featuring Joan Jett and Cherie Currie, Bananarama, Sister Sledge, The Emotions and The Pointer Sisters – all of whom came way before the Spice Girls ever thought of singing about 'girl power' …
What was your favourite song by The Supremes? What's your favourite girl group of all time?