It's 51 years since we grooved to the Beach Boys' hit 'Good Vibrations'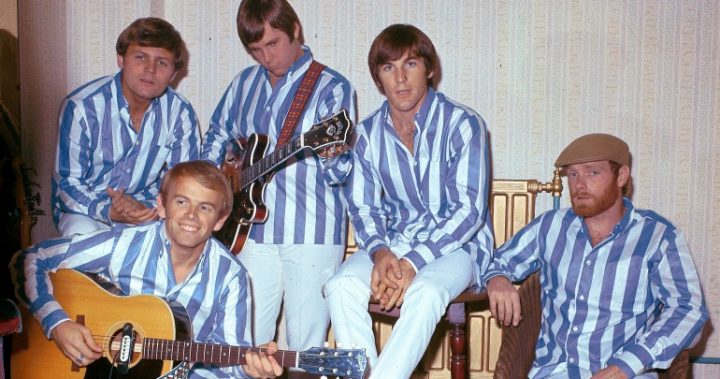 Today marks 51 years since The Beach Boys hit Number 1 in the UK charts with 'Good Vibrations', the single that changed musical history, being acclaimed as one of the best recordings of the rock era.
'Good Vibrations' was composed and written by Brian Wilson and Mike Love, and inspired by a tale told to Brian by his mother when he was a child about the fact that dogs could 'pick up' vibrations from people.
Brian composed the song around this concept of a 'sixth sense', while Mike's lyrics were influenced by the 'flower power' movement, which was massive in Southern California at the time.
The song won The Beach Boys a Grammy nomination for Best Vocal Group performance in 1966, and its success eventually led the single to be inducted into the Grammy Hall of Fame in 1994.
Ad. Article continues below.
'Good Vibrations' was voted number one in the Mojo's Top 100 Records of All Time and number six on Rolling Stone's 500 Greatest Songs of All Time.
Founded in 1961, the rock band released their first album, Surfin' Safari soon after, launching them to stardom. 
The original band consisted of three teenage brothers, Brian, Carl, and Dennis, their cousin Mike, and school friend Al Jardine. In 1962, neighbour David Marks joined the band, but left in late 1963, and in 1965, Bruce Johnston joined the group, when Brian retired from touring.
The collaboration between Brian and Mike resulted in many successful songs, including 'help Me Rhonda', 'I Get Around', 'Wouldn't It Be Nice' and 'California Girls'. 
The Beach Boys still hold the record for the highest record of top-selling albums, and remain the American rock band with the most Billboard Top 40 chart entries, holding 38. 
Do you like 'Good Vibrations'? Did you grow up listening to The Beach Boys?