It's 25 years since we lost actress and style icon Audrey Hepburn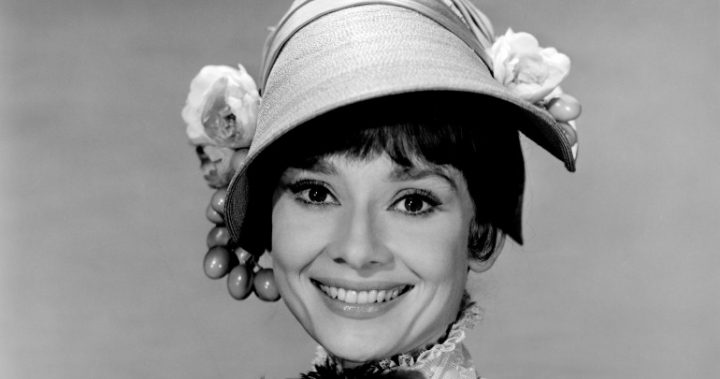 It's hard to fathom that it's already been 25 years since Audrey Hepburn died at the age of just 63 from appendicial cancer.
Hepburn's rise to stardom was a real-life Cinderella story. Born in Belgium, Hepburn began life as a privileged child, managing to learn five languages, study ballet, and music.
When World War II broke out, Hepburn's father left the family and she and her mother relocated to the Netherlands and then to the UK, but the family's fortune was lost during the war. But this didn't stop the plucky Hepburn from finding work dancing and performing on the stage in London's West End by the time she was 20.
Read More: Facebook changes are coming – what it means for you, and for Starts at 60
After small roles in a number of films, she won her first lead role in the Broadway play, Gigi, and her breakout Hollywood role came two years later when she was chosen to play Princess Ann—a young royal wanting a taste of civilian life—in Roman Holiday. She was different from the curvy actresses such as Marylin Monroe or Jane Mansfield who were popular at the time; instead, Hepburn's appeal was in her elegance and grace. 
Ad. Article continues below.
"How shall I sum up my life? I think I've been particularly lucky." — Audrey Hepburn
Read More: See the audition video that sent Audrey Hepburn into superstardom
Soon there were many copycats trying to emulate the thick eyebrows, petite frame and impish quality that made Hepburn stand out, but none could measure up to the original.
Films including Sabrina, War and Peace, My Fair Lady and Charade cemented Hepburn's reputation as a skilled actress. It is, however, landmark film Breakfast at Tiffany's which she is most associated with.
The iconic image of Hepburn as Holly Golightly, in a simple black dress, chunky pearl choker and bejewelled chignon has been seen time and time again, making her a cultural icon, as did the photograph of Marilyn Monroe holding down her white dress over an air vent.
Ad. Article continues below.
"The most important thing is to enjoy your life- to be happy – it's all that matters." — Audrey Hepburn.
Hepburn remains one of just 12 people to have won an Academy award, an Emmy, Grammy and Tony, but later in her life she acted in fewer films, instead spending her time working for Unicef, the organisation that had helped her as a child during the war, as a goodwill ambassador. 
Shortly before she was awarded the Presidential Medal of Freedom for her work with the charity, however, Hepburn was diagnosed with a rare cancer. She died in her sleep at home in Switzerland less than two months after her diagnosis on January 20, 1993.
Read More: Stunning rare photos of Audrey Hepburn in her kitchen and garden, plus her signature vodka recipe
With Facebook removing news sites from your feeds we ask that you sign up for Starts at 60's emailers here. And to keep us on your wall, join some of our new Facebook groups and clubs:

News Junkies Club – Australia
News Junkies Club – USA 

See news on the change and links to all our other clubs and groups here.