Instead of 'I Love Lucy' it should have been 'Everyone Loves Lucille Ball'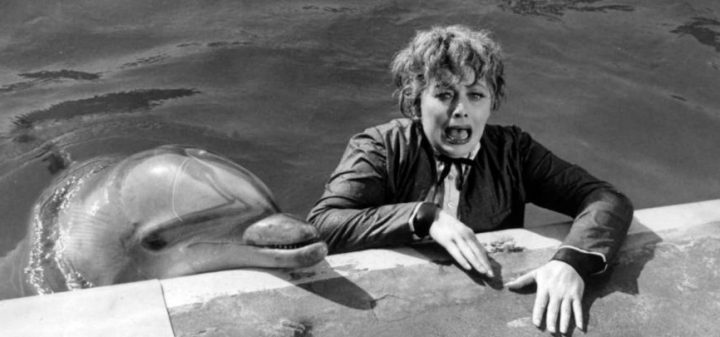 When Lucille Désirée Ball passed away the morning of 26 April 1989, her close friend and fellow comedian Carol Burnett was celebrating her 56th birthday. While Carol was distraught she reportedly later laughed when flowers sent by Ball arrived later that day. Lucy nailed the punchline again.
Ad. Article continues below.
Lucy was labelled The Queen of Comedy, while he believed the title belonged to her idol Carole Lombard, it's easy to see why as she was a trail blazer for comedy and women in entertainment.
With 119 acting credits to her name it is her work in the iconic I Love Lucy that many remember her for. However, her work in films like Du Barry Was a Lady and The Dark Corner proved that she had the acting chops as well as incredible comedic timing. It was her role in The Big Street with Henry Fonda that she was proudest of. She never forgave the Academy Awards for not giving her a nomination for the film. Henry's daughter Jane Fonda claimed once in an interview that her father was madly in love with Lucy and that the two were "very close" when they worked on the 1968 film Yours, Mine and Ours. Many others believe that that mutual affection started during the filming of The Big Street.
Her marriage to Desi Arnaz made them the talk of Hollywood, but it wasn't at all what it seemed. Behind closed doors, the relationship was broken, and the marriage was falling apart. Lucy decided to make I Love Lucy in 1951 as a way to save their marriage. While the show made them a Hollywood "IT" couple, it only delayed the inevitable. Lucy officially filed for divorce from Desi the day after filming was completed on The Lucy-Desi Comedy Hour in 1957.
Books could be written about the fascinating life of Lucille Ball just on her amazing appearances on The Tonight Show Starring Johnny Carson, the awards she won, the careers that she inspired, and even on the two separate stars on the Hollywood Walk of Fame, she earned for her film and television work.
Or you can remember the woman that made you laugh until your sides hurt, and think back to your favourite film or show from her illustrious career.