Iconic food from our childhood taken off the shelf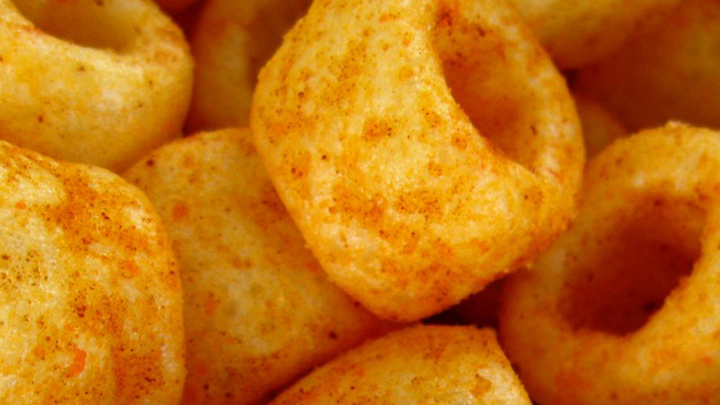 Eating this snack was a fond childhood memory but today it's been revealed it's been pulled off the shelves. It might have been a junk food but we just couldn't go past that cheesy dusting.
We're of course talking about Smith's Tasty Toobs, those little circular orange starchy rings that we'd put on our fingers and eat one by one. The orange dusting that was left over was fun to lick off too!
However, it seems these memories were not enough to keep us buying the 60-year-old snacks, with Smith's Snackfood Company has quietly pulling them off the shelf due to a lack of "consumer demand".
Perhaps it was just that we didn't know they needed a bit of TLC? Lovers of the cheesy treats have since gone to social media to air their disappointment.
It all started when Tasty Toobs lover Russell Hayter wrote to Smith's Snackfood Company where they had gone, and got a response most of us were not expecting: they'd been discontinued.
Ad. Article continues below.
"It is with a heavy heart that we advise Toobs is no longer available," Ms Mackay said.
"Consumer demand for this tangy, tomatoey treat has declined and it is no longer possible to justify on-going production."
Ms Mackay thanked Toobs' "loyal fans" for their support.
It was enough to have fans outraged, with a revolt starting on Twitter under the #bringbacktoobs hashtag.
Noooooooooooooooooooooooooo! #BringBackToobs pic.twitter.com/j2dUbtANZW

— Rae Johnston (@raejohnston) October 8, 2015
Ad. Article continues below.
You don't miss it till it is gone #nostalgia food #BringBackToobs 😉 pic.twitter.com/u6UC2wSBmp

— Breakout Shares (@breakoutshares) October 11, 2015
This is an outrage. Just another Aussie food gone forever. #bringbacktoobs

— Peter Howell (@pe1erhowell) October 10, 2015
Ad. Article continues below.
Tasty Toobs first came on the scene in 1954, reaching their peak in the 70s.
Tell us, are you sad to hear about this snack? When was the last time you ate Tasty Toobs?