Great music and love was in the air with John Paul Young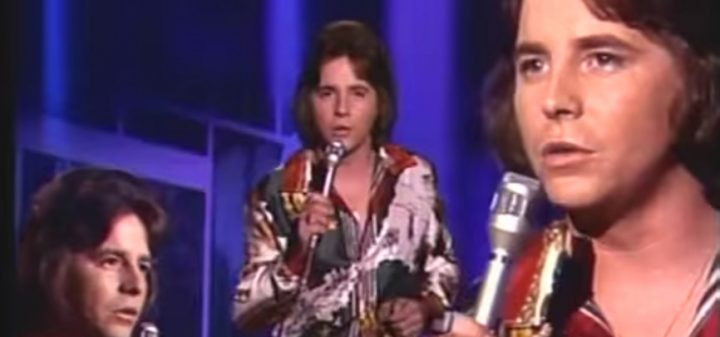 It's hard to imagine that Love Is In The Air could not only be done by someone other than the wonderful John Paul Young, but the song was nothing more than an afterthought. John himself has stated that the reasons Love Is In The Air was done at all was strict because they wanted something like Standing In The Rain that might chart in Germany. History is made of twists and turns.
John is one of Australia's greatest musicians and entertainers. He was born in Scotland but moved to Australia at the tender age of 11. After school, it was John's intention to be a sheet metal worker, but the pull of music was too strong. He formed a band with his schoolmates in 1967 called Elm Tree. John told The Drum Media in 2009, "It was my friends who convinced me that I could be a singer. One weekend I rolled up, and they were standing there with two bass guitars and an announcement; that we were going to form a band. I immediately poo-pooed the whole thing because I'd just started my apprenticeship in sheet metalwork and after paying off a car, no way was I going to be paying off equipment or anything like that so they said, 'You can be the singer because you're always singing, and you don't need any equipment' – and I fell for it."
While he enjoyed being in the band, it was the stage that sent him down the solo route. The band was put on hold when John joined the first Australian production of Andrew Lloyd Weber's Jesus Christ Superstar in 1972. The show ran for two years but when it came to a close John continued his music career without the rest of the band. He changed his performing name from John Young to John Paul Young because he didn't want to be confused with pop idol Johnny Young from Young Talent Time. 
Ad. Article continues below.
With all the hits that John has accomplished over the years, it's hard to think that he gave up singing for a few years in the early 90s. He was only brought out of retirement when Love Is In The Air re-entered the charts, and the demand was high. He has continued to perform ever since.
If you would like to see an exclusive interview Starts at 60 did with John Paul Young, you can view that below.

What is your favourite John Paul Young song?