Grandson recreates his grandfather's photos in the most amazing way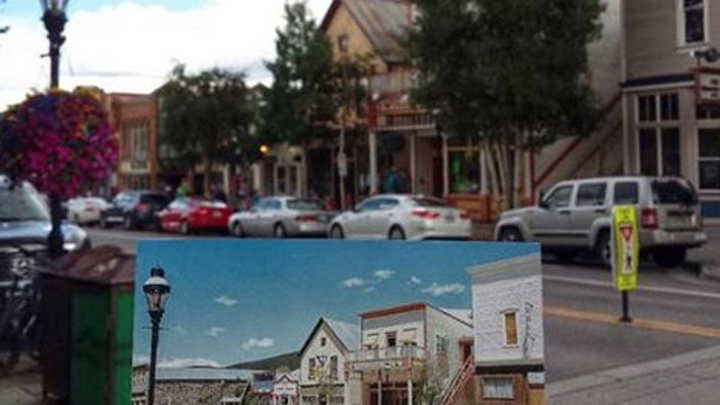 Christian Carollo has embarked on one of the most interesting and wonderful travel journeys we've heard of in a while. The American has taken his grandparents' travel photographs and spent the last three years replicating them in the exact location of the original photograph. And the results are amazing.
Carollo has called it "The Past Present Project" and said, "[it] began as a way to showcase my grandfather's vintage photography from around the United States, but the project that resulted happened purely by chance. It all started in October 2012 with a randomly selected box of slides that contained his photographs of the Oregon Coast, which is exactly where I would be traveling a week later. Most of the images were scenic shots, but one shot displayed a building in the small coastal town of Winchester Bay. I wondered, what if I could replicate my grandfather's photograph 30 years later? I did just that and my new mission was born.
Upon returning home, and seeing the interest that built around that single photograph, I wondered how many more I could possibly capture. With the help of my grandmother's detailed travel journals from their cross-country trips, I have managed to discover the location of dozens of my grandfather's images. A project that began by chance, now often determines where my next journey will take me.
Since I largely have my grandfather to thank for my love of travel and photography, I wanted to honor his memory by replicating the photographs he took from his trips all across America. This is my Past Present to him!"
Here's a selection of some of Christian's best photographs. Have you ever done something like this or have your grandchildren? What photos would you like to take again in the present day?
Ad. Article continues below.
Ad. Article continues below.
Ad. Article continues below.
Ad. Article continues below.
Ad. Article continues below.