Going back to the ranch with 'Bonanza'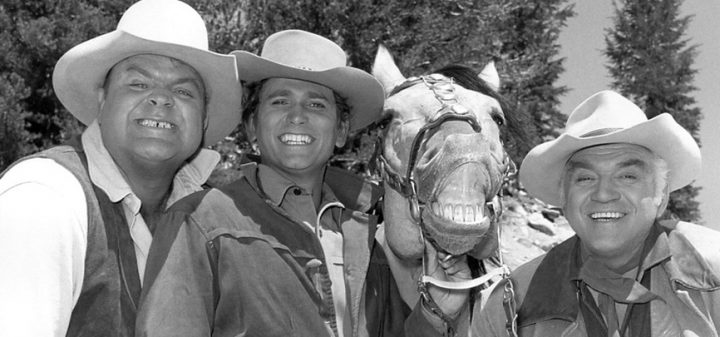 When it comes to television westerns, there are two that will go down as the greatest. The first is Gunsmoke and the second is Bonanza.
Ad. Article continues below.
Taking a trip down to the Ponderosa was taking a trip down to see part of the family. Ben, Little Joe, and Hoss Cartwright would enter your lounge room and share stories and events that affected their lives. When bad things happened to them, like all of Ben's wives dying, you felt for them as well.
The show ran for 14 seasons and won awards all over the world including a Logie in Australia. There is a lot of Bonanza that is free to download as the last 14 episodes of season one and the first 17 episodes of season two fell into the public domain due to a production mistake.
Lorne Green was the focal point of the show as Ben Cartwright and had a lot of influence on the show. When the show was being created, it was thought that the Cartwrights would be hostile to anyone that came onto their property. Lorne objected strongly to this as he knew that someone who had property at that time that was as large as the Ponderosa it would be integral to the business that he'd have great relationships with the surrounding community and would welcome people warmly. This change made the program better as it was a show that welcomes all people and when bad things happen it become a shock.
The show is one of the most endearing classics in television and the first show to be shot entirely in colour. There are many reasons that Bonanza is a classic. What are your reasons for loving this program?