From Kennedy to Obama, celebrating past Presidents on Inauguration Day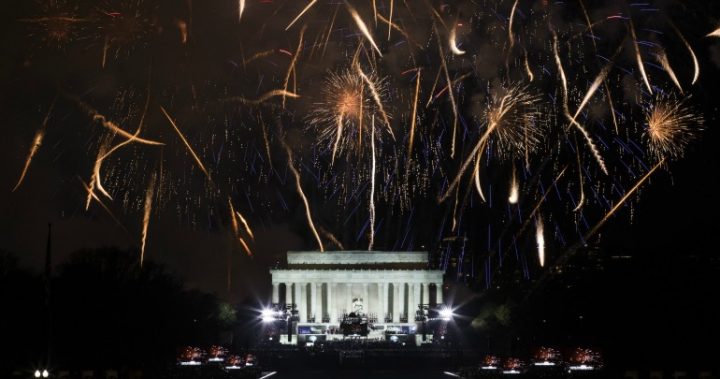 For decades, January 20 has marked the day Presidents of the United States officially begin their term, and we have seen some huge names celebrate the occasion in style.
From John F. Kennedy and Bill Clinton, to Barack Obama and now Donald Trump, the loved and the controversial have been watched by millions as they swear the oath of office. Whether they celebrate more than one or not, each president makes sure to mark their inauguration with a show-stopping ball, and performers including Nat King Cole, Frank Sinatra, Michael Jackson, Beyonce, Aretha Franklin and more have all graced the stage in past years.
Now, as Trump continues as the current POTUS, here's a look at past presidents since the 1950s and their highlights while in office:
Harry S. Truman – 1945-1953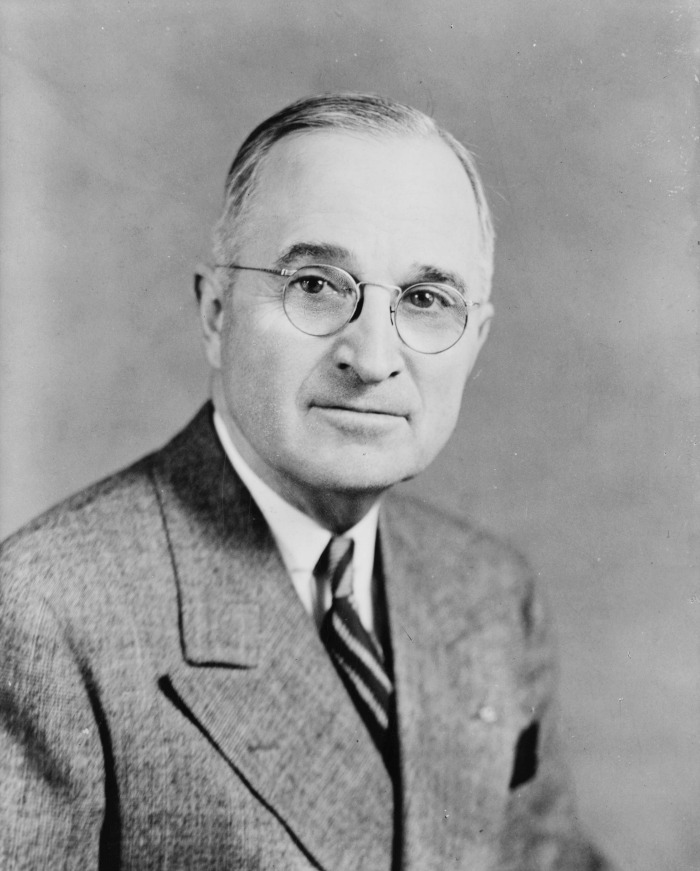 War veteran Truman took the office following the death of Franklin D. Roosevelt, for whom he was Vice President. He took the top seat towards the end of World War II and the start of the Cold War, and famously ended the World War after dropping an atomic bomb on Japan. He is well known for launching The Marshall Plan (or European Recovery Program, ERP) to help Western Europe recover from the war, as well as intervening in the Korean War.
Truman celebrated his first inauguration on April 12, marking the start of a shorter first term due to Roosevelt's death.
Dwight Eisenhower – 1953-1961
Ad. Article continues below.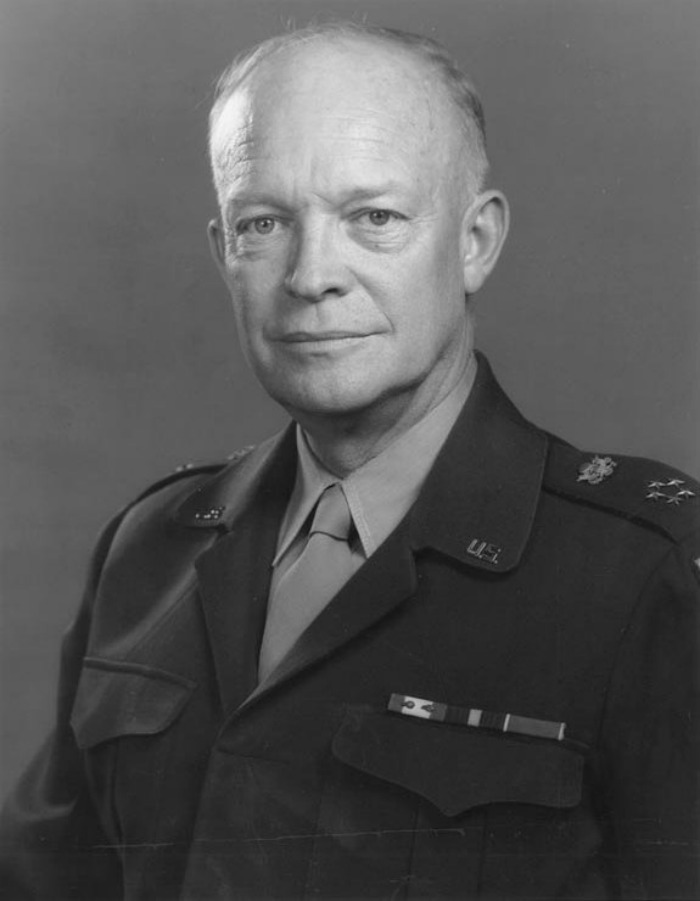 Continuing with a military background, American Army general and statesman Eisenhower took over in 1953. He famously planned and supervised the invasion of North Africa in Operation Torch in 1942 and the invasion of France and Germany in 1944–45 from the Western Front.
He was the first President to be bound by the 22nd Amendment, limiting the amount of times you can be elected to office. At his inauguration, he chose to recite his own prayer at the end, rather than kiss the Bible.
Ad. Article continues below.
John F. Kennedy – 1961-1963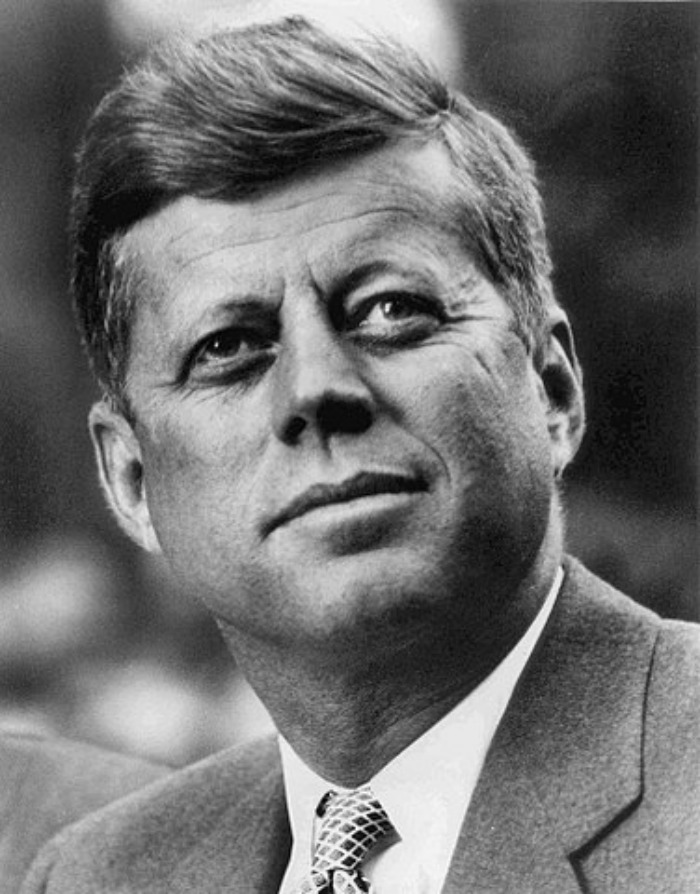 While JFK is well known now for his highly publicised assassination, he served at the height of the Cold War and made big movements managing relations with the Soviet Union. On November 22, 1963, Kennedy was assassinated in Dallas, Texas. Lee Harvey Oswald was arrested but never prosecuted as he was murdered two days later. 
Ad. Article continues below.
His inauguration was the first where a poet, Robert Frost, took part in the program.
Lyndon Johnson – 1963-1969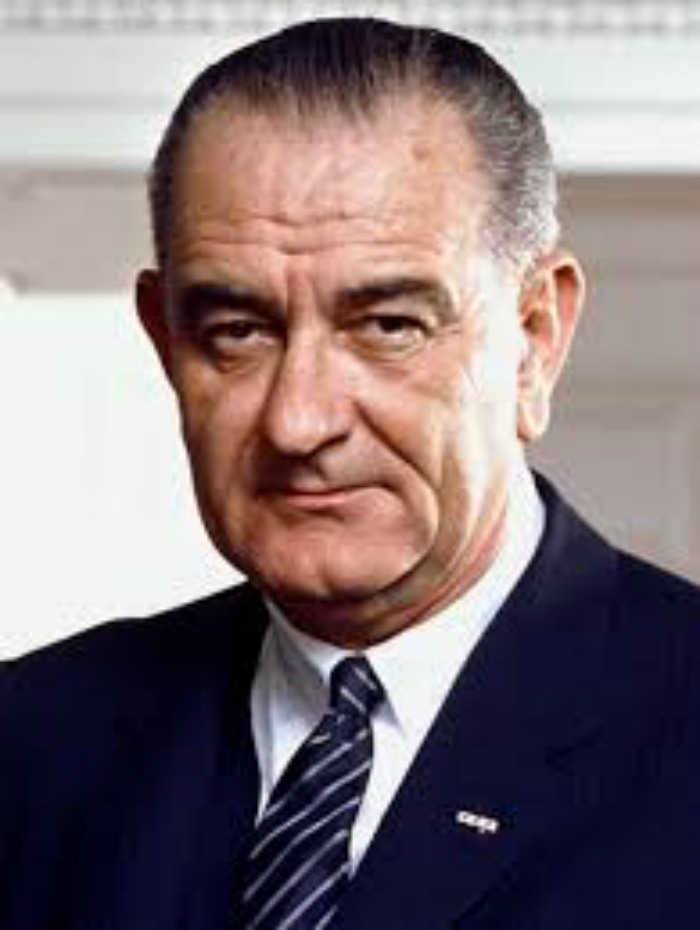 Johnson took up his Presidency on the day Kennedy's murder was announced, on November 22, 1963. He is one of only four people who have served in all four federal elected positions. 
Ad. Article continues below.
He famously escalated US involvement in the Vietnam war, before gaining widespread criticism of his handling of it. However, on a more popular note, he established the 'Great Society' – working to eliminate poverty and racial injustice. 
Richard Nixon – 1969-1974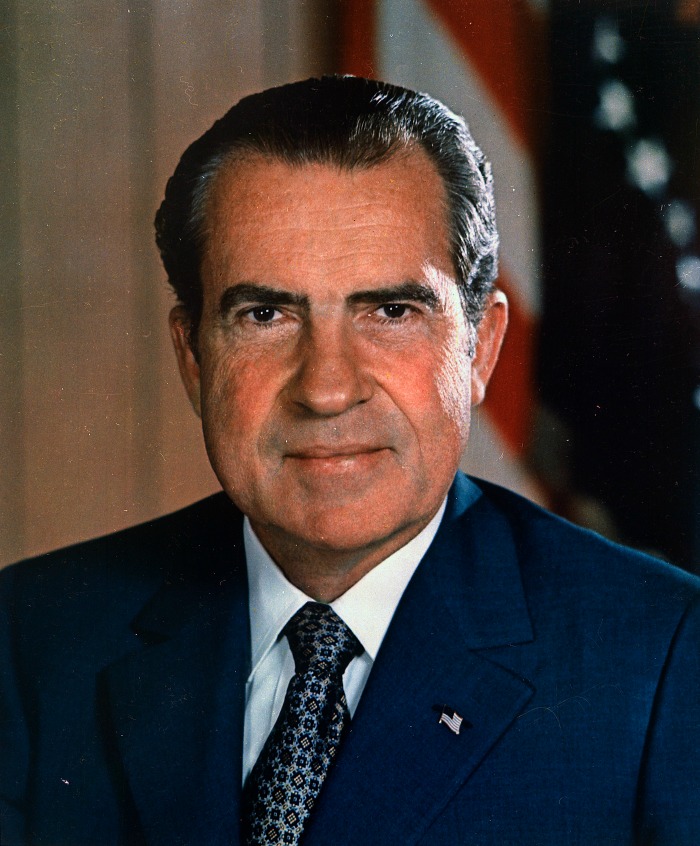 Nixon was the first President to resign from office in 1974, but beforehand, he successfully finished the US involvement in the Vietnam war – pulling all troops out in 1973. He also presided over the Apollo 11 moon landing. He suffered a stroke on April 18, 1994, and died four days later at the age of 81.
Ad. Article continues below.
Gerald Ford – 1974-1977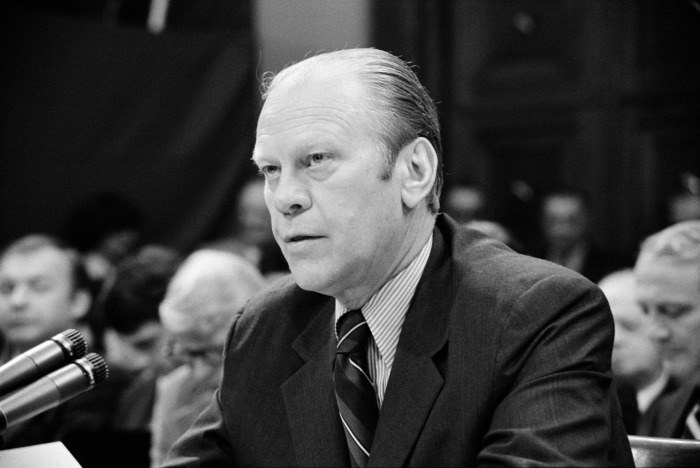 Ford is the only person to have served as both vice president and president without being elected to either office, after taking over following Nixon's resignation. His term is the shortest in office of any president who did not die during their time in the White House. He presided over a major depression in the US, meanwhile he signed the Helsinki Accords in a first move towards building back relations in the Cold War.
Ad. Article continues below.
More controversially, he is known for granting a presidential pardon to Nixon for his role in the Watergate scandal.
Jimmy Carter – 1977-1981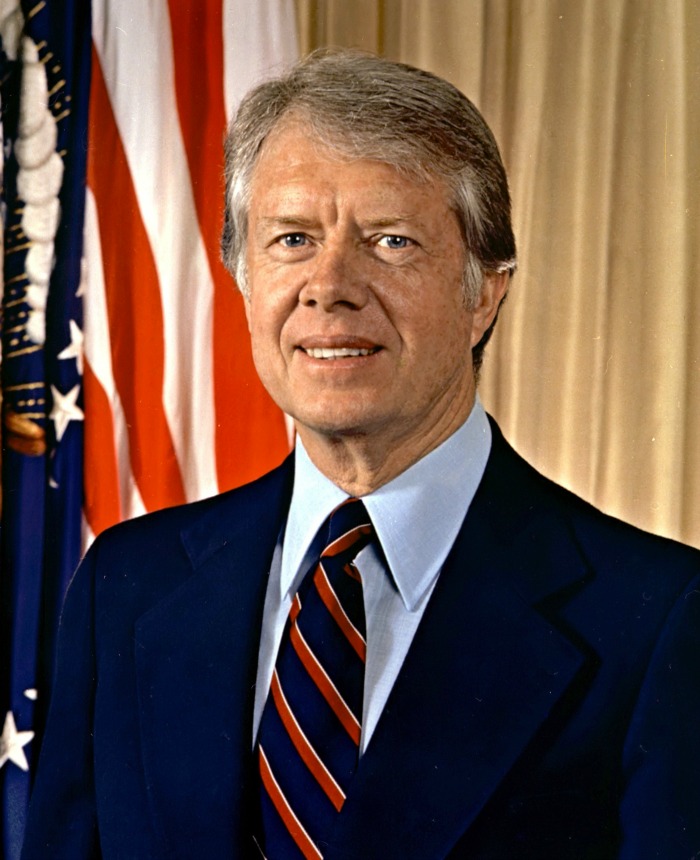 Carter didn't waste any time in position, and on his second day in office, pardoned all evaders of the Vietnam War drafts. During his term, the Department of Energy and the Department of Education, were established, while he also pursued the Camp David Accords, and guaranteed that Panama would gain control of the Panama Canal after 1999.
Ad. Article continues below.
Before his presidency, he served as the 76th Governor of Georgia from 1971 to 1975, after two terms in the Georgia State Senate from 1963 to 1967. In 2002 he was awarded the Nobel Peace Prize for his work in co-founding the Carter Centre.
Aretha Franklin and Linda Ronstadt stole the show at his inauguration ball.
Ronald Reagan – 1981-1989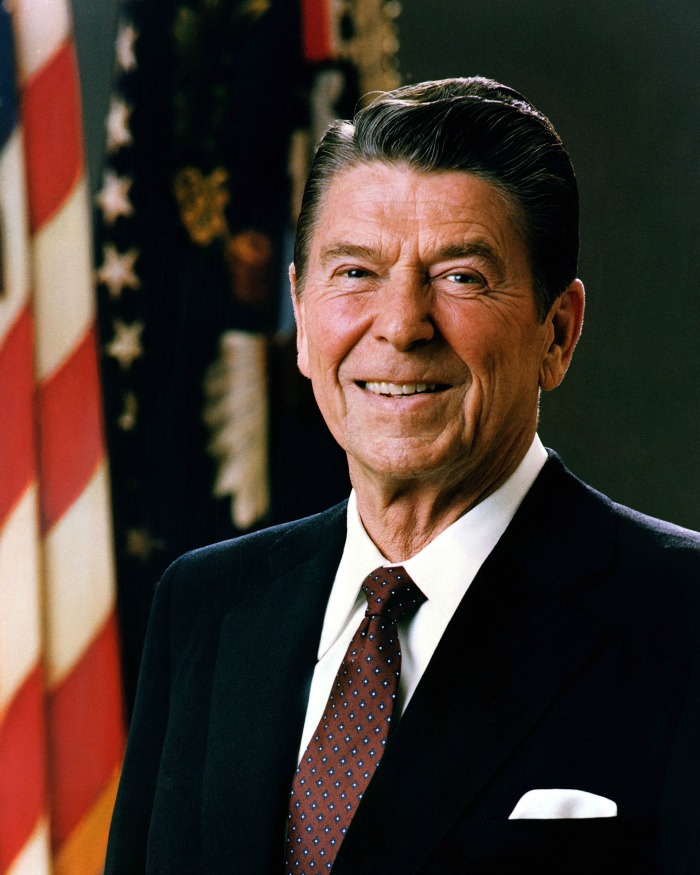 In a slight turn to the entertainment industry, Reagan had a successful three-decade career as a Hollywood actor and union leader before being voted into office.
Ad. Article continues below.
His new economic policies were nicknamed 'Reaganomics' and advocated tax rate reduction, economic deregulation, and reduction in government spending. He famously survived an assassination attempt, as well as spurring on the War on Drugs.
His second term saw the ending of the Cold War, the bombing of Libya, and the Iran–Contra affair.
George HW Bush – 1989-1993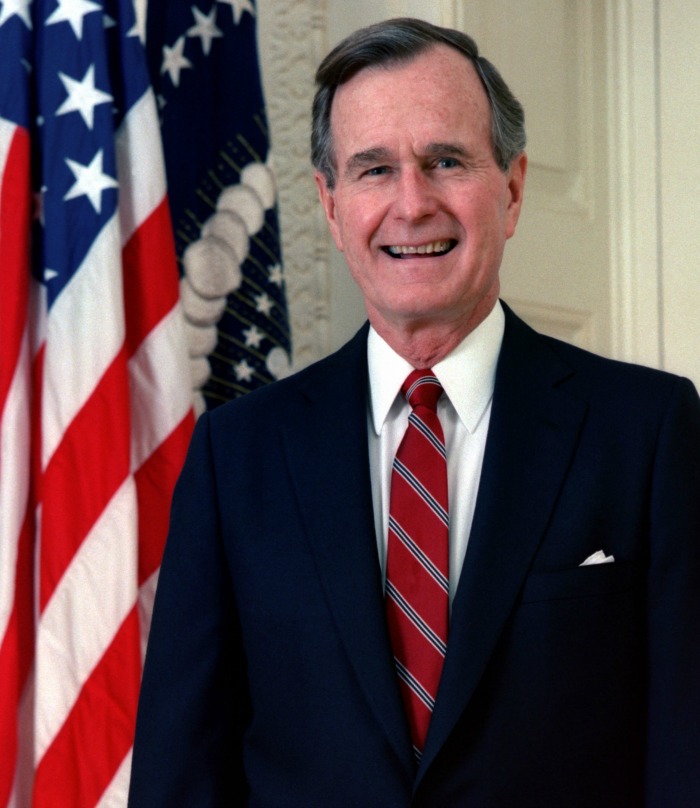 Bush is the nation's oldest living president and vice president, and the longest-lived president in its history. He was known as George Bush before his soon took the presidency in 2001, when he is more commonly referred to as George HW Bush.
Ad. Article continues below.
During his term, the Berlin Wall fell in 1989 before the Soviet Union dissolved two years later. Frank Sinatra led stars on the packed stage at his inauguration concert.
Bill Clinton – 1993-2001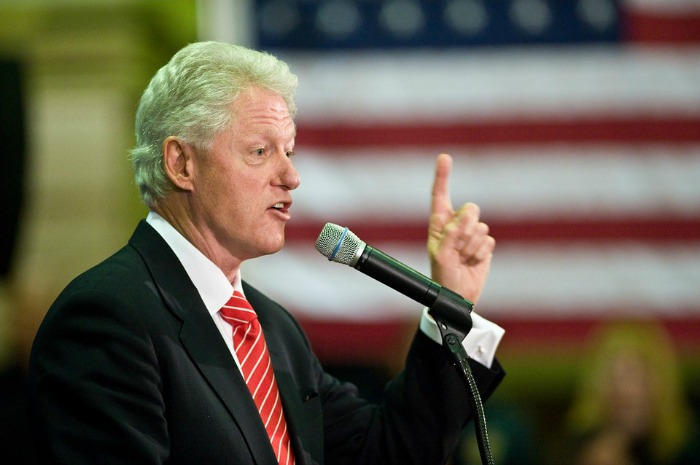 Clinton presided over the longest period of peacetime economic expansion in American history. In 1998, he was was impeached by the House of Representatives for perjury and obstruction of justice, following an alleged sex scandal involving Monica Lewinsky. He was acquitted in 1999 and completed his term in office.
Ad. Article continues below.
Michael Jackson, Fleetwood Mac, Bob Dylan, Barbra Streisand and more united on stage for his inauguration concert – one of the most star-studded in history.
George W Bush – 2001-2009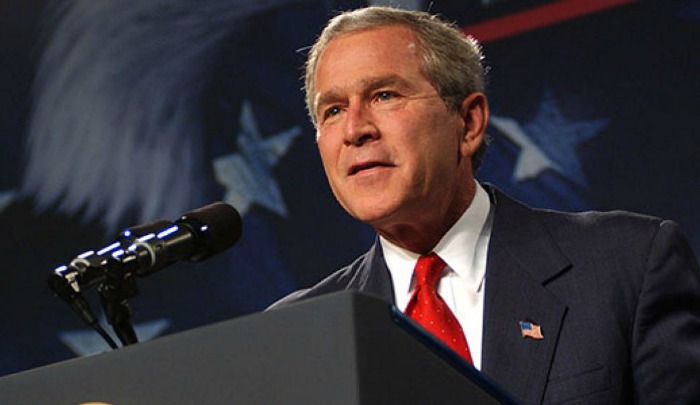 The son of Georgie HW Bush took up office in 2001. Just eight months into his first term, the September 11 terror attacks occurred. Bush responded with what became known as the Bush Doctrine: launching a "War on Terror", which included the war in Afghanistan in 2001 and the Iraq War in 2003.
Ad. Article continues below.
In a memorable moment at his inauguration, he got on stage alongside Ricky Martin and danced for the crowds.
Barack Obama – 2009-2017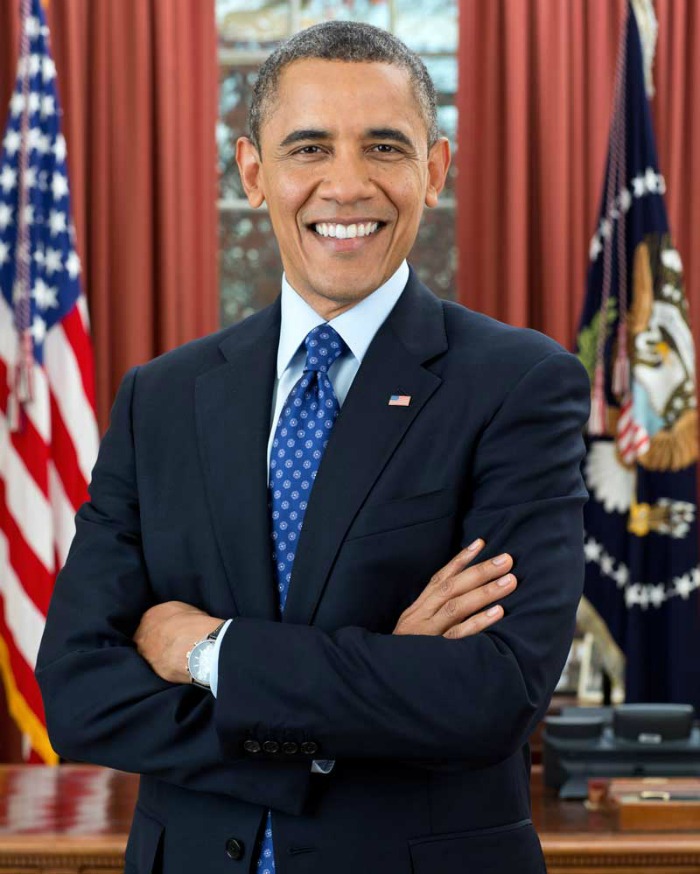 Obama was the first African-American President to be voted in, and served right through to last year when President Trump took over. Immediately in his first few years, he signed many landmark bills including 'Obamacare' – the US healthcare system's most significant regulatory overhaul and expansion of coverage since the passage of Medicare and Medicaid in 1965.
Ad. Article continues below.
He is known well for increasing US troops in Afghanistan, reducing nuclear weapons with the United States–Russia New START treaty, and ending military involvement in the Iraq War. He had another star-studded line-up at both inauguration balls, including Beyonce, Aretha Franklin, Bruce Springsteen, Bon Jovi and more.
Who was your favourite President over the last few decades?
With Facebook removing news sites from your feeds we ask that you sign up for Starts at 60's emailers here. And to keep us on your wall, join some of our new Facebook groups and clubs:

News Junkies Club – Australia
News Junkies Club – USA 

See news on the change and links to all our other clubs and groups here.