Friday, Friday just doesn't have the same ring to it!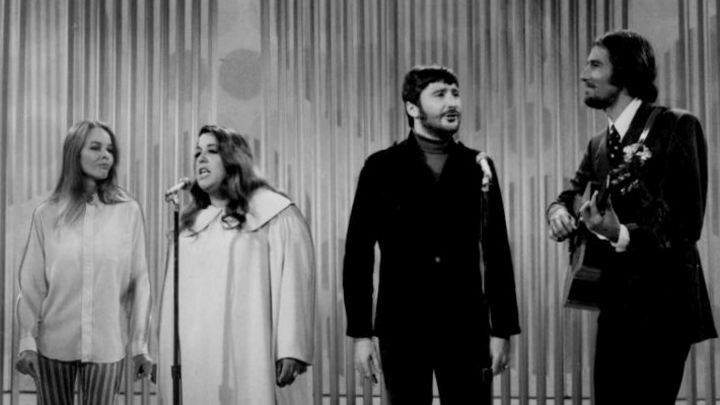 This song was released today in 1966 and was the only number one hit on the Billboard Hot 100 for The Mamas and The Papas.
The Mamas & the Papas was an American folk rock group who released five studio albums and 17 singles, selling close to 40 million records worldwide. The popular foursome were made up of John Phillips, Denny Doherty, Cass Elliot and Michelle Phillips, and they were considered a major part of the Southern California pop scene of the mid to late 60s.
Like the Byrds, the Beach Boys, the Turtles and the Association, they dominated the Top 40 chart with some incredible folk-pop songs in their signature sound: the mix of male and female voices.
Their group had a string of hits including "California Dreamin'", "I Saw Her Again" and "Creque Alley", all of which cemented them as one of the biggest and most influential acts of their active years.
The Mamas and the Papas broke up in 1968 due to infighting after recording The Papas & the Mamas. They reunited briefly in 1971 but then disbanded to pursue solo careers.
Ad. Article continues below.
But this song we're focusing on today, "Monday, Monday", was released for the album If You Can Believe Your Eyes and Ears and according to songwriter John Phillips, it was a quick song to write and famously included a pause then rocks back into the song.
The following year, The Mamas & The Papas won a Grammy Award for Best Pop Performance by a Duo or Group with Vocal for this song.
It became a popular cover song and has had many memorable renditions by artists such as Petula Clark, Neil Diamond, The 5th Dimension and Dionne Warwick.
Have a listen to this famous song below and tell us, do you remember singing along? What other songs did you love at the time? Were The Mamas & The Papas in your record collection?