Franki Valli's hit song from Grease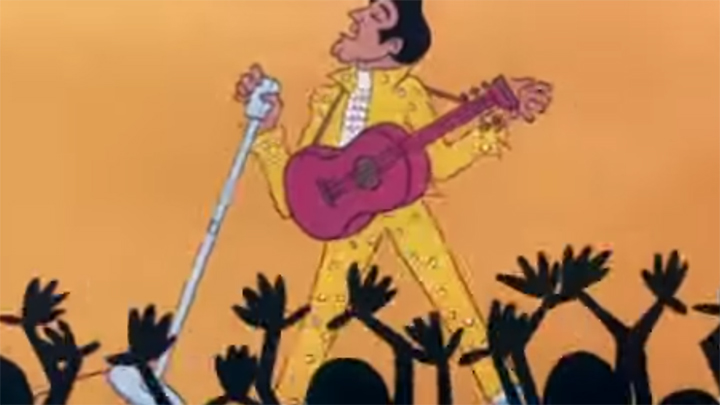 This song was the second #1 hit from the popular 70s movie, Grease, the first hit being "You're The One That I Want". Barry Gibb, who helped make Saturday Night Fever a huge hit, gave Frankie Valli this song, which was specifically written for the movie. Valli, could sing in a similar high vocal range to Gibb, but gave the movie a new identity.
Valli's recalls his friend saying, "If you don't record this song, you're crazy". The song ended up being one of the biggest records from his career.
Before Valli sang for the movie Grease, he was part of the group The Four Seasons, which became one of the biggest pop acts of the 1960s. The group's unique vocals created the hits "Sherry" and "Big Girls Don't Cry".
Valli's hit was the first track of the movie. Its catchy lyrics and intriguing cartoon visuals helped make this song an unforgettable part of Grease.
Can you guess the song? Here is a clue:
Ad. Article continues below.
It's got a groove, it's got a meaning
Grease is the time, is the place, is the motion
Grease is the way we are feeling
Listen to Frankie Valli's hit song "Grease" here:
What is your favourite Grease song? Are you a fan of Frankie Valli?