The first time we met the new Bond in 1973...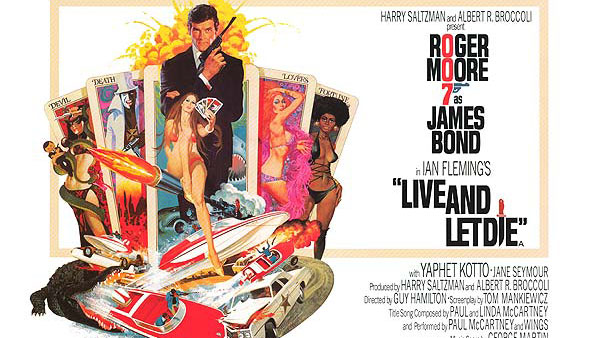 What was the first Bond movie that Roger Moore performed in?  And what year (in July) was it released?  Do you remember the excitement of a new James Bond in July of 1973?
Ad. Article continues below.
Live and Let Die (1973) is the eighth spy film in the James Bond series and the first to star Roger Moore as the fictional MI6 agent James Bond.  Although the producers had wanted Sean Connery to return after his role in the previous Bond film Diamonds Are Forever, he declined, sparking a search for a new actor to play James Bond. Moore was signed for the lead role.
It was also the first James Bond film featuring an African American Bond girl to be romantically involved with 007, Rosie Carver, was a box office success and was nominated for the Academy Award for Best Original Song for "Live and Let Die", written by Paul McCartney and performed by his band Wings.
Tell us, how old you were when you saw this film?