Driving memories in the 50s and 60s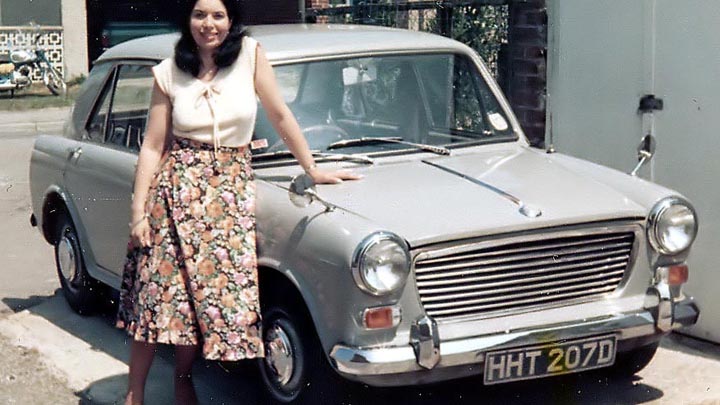 When Dad came home from World War II he did not have a lot of money but he still needed a car to get to work in central Brisbane. Most people in our area caught the train, and the station was about half a mile away. Not Dad…he had to have a car! The first car I remember him owning was in the late 1950s and he had bought an FJ Holden from his brother. The car was a mid size, four door vehicle, and was pale green.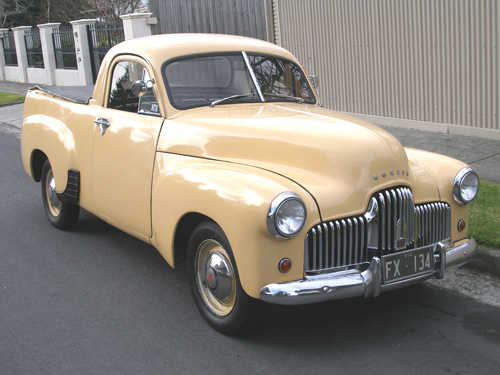 Holden FJ
We did not travel in this car much as it was a bit of a lemon, but I do remember him saying that his brother had ripped him off, and it was not long before he changed to an EH Holden station wagon.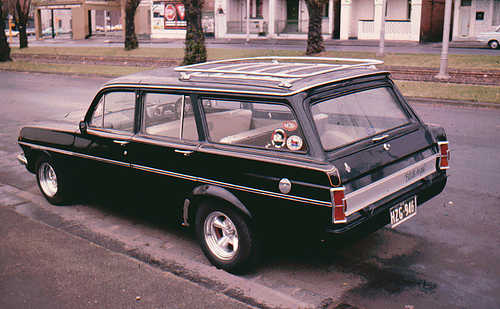 Ad. Article continues below.
Holden EH
The EH became the family car. It was a four door two tone colour, station wagon and fitted our small family of four nicely while I was growing up early 1960s. Mum had been very ill when I was first born, and Dad looked after both my sister and myself over the first few years, and mum did not drive until much later. Dad was not mechanically minded so everything had to be fixed by the local garage. He would check under the bonnet of the cars and the tyres weekly, and maintenance was always up to date.
Occasionally Dad would take us for drives on weekends and I did not like going to scary bush roads. I can remember being taken to the beach at Redcliffe and to the northern beaches on the Sunshine Coast and he would always go exploring to find a great beach or a nice picnic spot. He would drive us down to the Blue Mountains on the holidays sometimes to visit our grandfather and I would generally get car sick. Actually I even got train sick when we went to Sydney on the night train.
Dad would drive the car to work in the centre of Brisbane every day and the rest of us would walk to the local state school at Graceville which was over a mile away. When we first started school, Mum had to walk us over the railway line in the mornings as dad had the car, and we would come home with a group of local kids in the afternoon. We would wait till Saturday mornings for mum or dad to go shopping, but as she did a lot of cooking at home, the weeks shopping trip had to be well planned and only one trip was made by car. If she needed something special we would go all dress up and go into town by car with dad on a Saturday morning and shop while he was at work.
Ad. Article continues below.
In the early 1960s dad changed his car to a new AP5 Chrysler Valiant Sedan similar to the one below. I can remember we never liked driving with dad as he used to pass a car and then cut too closely in front of them and often he was being abused by someone in the process. We would shrink down on the back seat while this was happening and his driving always caused a lot of discussion when we got home.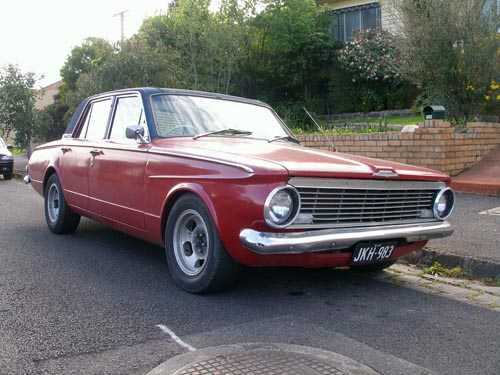 Chrysler AP5
When mum finally got her licence after two tries in the 1960s dad bought her a Morris 1100 so she could go shopping. This car was a very basic lightweight little Morris with a small motor and although it was not very powerful it totally suited Mum. She never drove much further than the Graceville shops which were about a mile away or to visit my aunt a few suburbs away. When we finally reached the age of 17 and got our licence, this was the car my sister and I drove, only our car was pale green.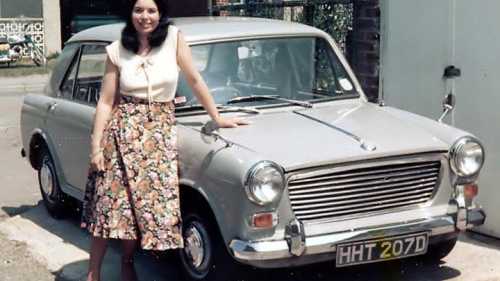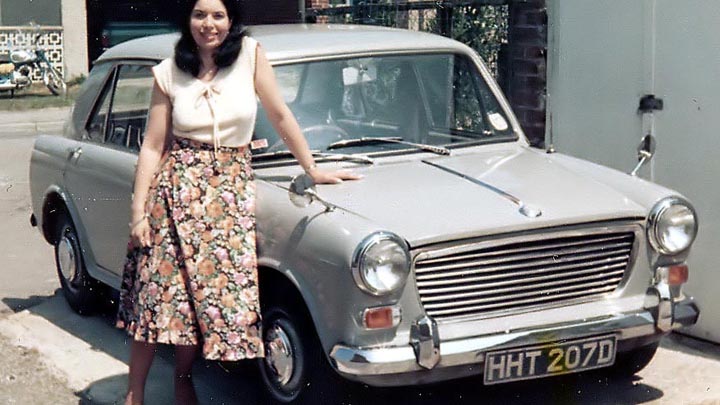 Ad. Article continues below.
Morris 1100
Years later, Dad finally sold all the cars and bought a VW Golf and later a Holden Barina for himself and mum to use after we left home.
What sort of cars did your parents use as you grew up? What was their driving like in the 1950's 1960's. Any special memories?