Dolly Parton and Cher's must-see classic heaven and hell duet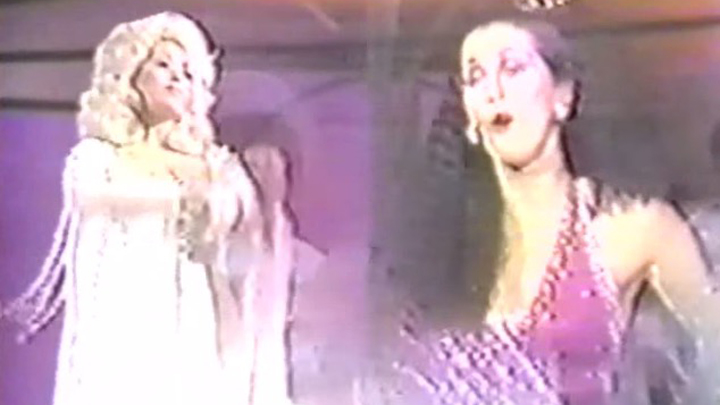 In 1978, Dolly Parton and Cher were at the top of their game and international superstars. Dolly Parton had just sold one million copies of Here You Come Again and turned from country girl – she was becoming more and more of a pop singer. Cher was fresh from her divorce to Bono and was on the brink of her 1979 comeback with the disco-oriented album Take Me Home.
Ad. Article continues below.
Both glam divas in their own rights, Dolly and Cher were anything but rivals. On stage, they were electric.
In April 1978, Dolly was among the guests on Cher… Special, where she gave a performance of her hit single "Two Doors Down". Parton participated in a now-infamous medley titled "A Musical Battle to Save Cher's Soul".
In the nine-minute clip, Cher goes between good and evil – Dolly is heaven and Cher is hell.
After the show, Parton earned an Emmy nomination for the appearance.
Take a look at the truly mesmerising and quirky performance and tell us: do you love Dolly and/or Cher?