Did The Four Seasons change the way you walked back in 1963?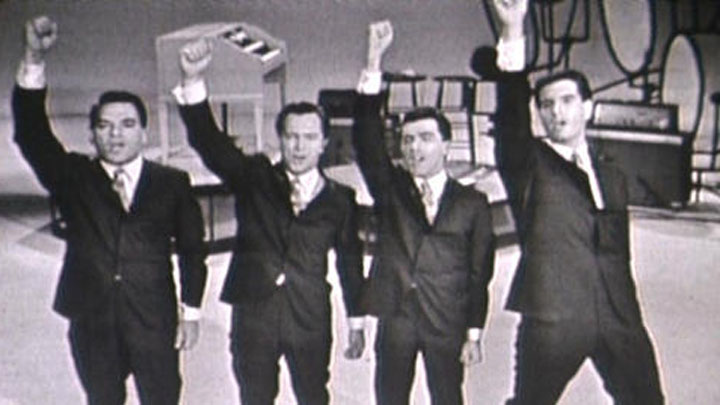 This 1963 pop song by The Four Seasons features was particularly memorable for the complimenting sounds of Nick Massi's bass voice and Frankie Valli's strong falsetto.
Ad. Article continues below.
The hit reached the top of the charts on March 2nd and remained there for the next three weeks.
Producer Bob Crewe went to great lengths to record the best possible version of this song. Crewe barricaded the group in the studio after smoke and water began to seep into the room due to a fire directly upstairs. Firemen had to forcefully remove the quartet and Crewe from the Abbey Victoria Hotel.
Do you remember any of the dance moves seen in this music video?