Celebrating Joni Mitchell on her 71st birthday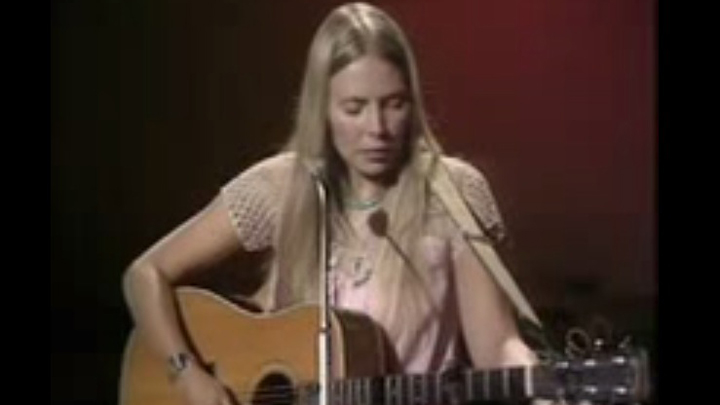 Tomorrow is Joni Mitchell's 71st birthday so today we are celebrating this amazing Canadian singer-songwriter.
Joni Mitchelle, born 7 November 1943 in Fort McLeod, Canada, and rose to fame after moving to America at 22. Her beautiful, strong vocals and guitar playing have made her an iconic musician, so much so that her 1971 album Blue was #30 on Rolling Stone's list of the 500 Greatest Albums of All Time. She was influenced by jazz, rock n roll, RnB and classical artists and even embraced electronic pop music.
One of the most celebrated female singers of our generation, she was also a talented artist who designed her own album artwork. She released her last album in 2007 but is still influential to many musicians today thanks to her huge and critically acclaimed discography.
Joni won her first Grammy Award (best folk performance) for her 1969 album, Clouds. She has won seven more Grammy Awards since then, in several different categories, including traditional pop, pop music and lifetime achievement.
Today we look back at her incredible career – happy birthday Joni!
Ad. Article continues below.
One of her best known songs, Big Yellow Taxi:
Both Sides Now:
Ad. Article continues below.
A Case of You:
Woodstock:
Help Me:
What is your favourite Joni song? Tell us below!