Calling all cars! We are going back to 'Matlock Police'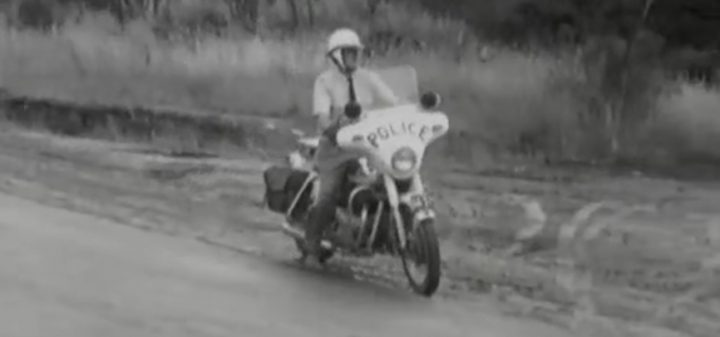 On Australian television, in the 70s every network had their take on the police drama.  Network Seven had Homicide, and the Nine Network had Division 4 which both focused crime in the city of Melbourne.  When Network Ten got into the mix in 1971, they decided to take a different approach and set their police drama out in a small town.  It was this difference that helped Matlock Police stand out and become a huge success.
Ad. Article continues below.
The town that was at the centre of Matlock Police is the fictional town of Matlock, Victoria.  It is sometimes confused with the real Matlock, Victoria but the actual town is much smaller than its fictional counterpart.  The show's town is very loosely based on Shepparton, but they went with a fictional town so that they could have as many different landmarks and land types as they wanted without limitations.  By the end of the series, the only thing that Matlock didn't have was a beach.
Writers for the show were given a reference manual of the fictitious town that included all of the towns geography, history, amenities, social structure, and the details of the surrounding towns.  It had a local Aboriginal tribe and a rich story of founder George Matlock who was a gold miner during the gold rush and a bushranger.
The show starred Michael Pate as Detective Sergeant Vic Maddern.  Michael returned to acting for the role as he was previously a producer for the Seven Network where he won two Logies for his work.  Before the Australian was conquering the US guest starring in some of the biggest shows of the time including The Man from U.N.C.L.E, Gunsmoke, Perry Mason, Batman, Mission: Impossible, and Get Smart.
Matlock Police ran from 1971 to 1976 and 229 episodes and remains one of the most fondly remembered dramas in Australian history.