Believe it or not, classic film The Jungle Book turns 50 today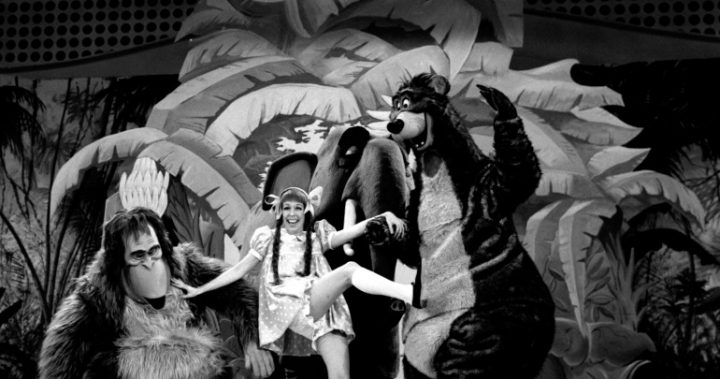 Can you believe it's been 50 years since the original release of Walt Disney's classic, The Jungle Book?
Long before our grandchildren became obsessed with all things Frozen or Minions, most of us got our cartoon fix from Disney's magical collection of animated films. 
You may remember your own grandparents taking you to the local picture house on a rainy Sunday afternoon to check out the latest film.
The Jungle Book first hit cinemas on October 18, 1967, and quickly became one of Disney's biggest hits.
Sadly, it was the last film that Walt Disney himself produced and he died before it was released.
Ad. Article continues below.
At the time, it was the 19th animated film from the Walt Disney Company and quickly cemented itself as one of the most loved family films of all time.
You will recall that it follows the story, based on the collection of tales of the same name by Rudyard Kipling, of an orphaned boy, Mowgli, who grows up in the jungle with an array of talking and singing animals.

The likes of Baloo the Bear and Bagheera the Panther try to persuade little Mowgli that he needs to leave the jungle so he can avoid being eaten by an evil tiger, Shere Khan.
With a rocking soundtrack boasting hits including The Bare Necessities and Trust in Me, it's no wonder The Jungle Book has been entertaining us for half a century. In fact, the film was re-released last year as a live-action movie and was one of the highest-grossing films of 2016. 
It got us here at Starts at 60 thinking about our favourite Disney movies and which ones we love to revisit with our grandchildren.
From Peter Pan and Alice in Wonderland to Sleeping Beauty and 101 Dalmatians, we'd love to hear which films you watched as a child, took your children too, and whether you're introducing your  grandchildren to them these days.
Which classic Disney film is your favourite and why?