A musical diary: June 1962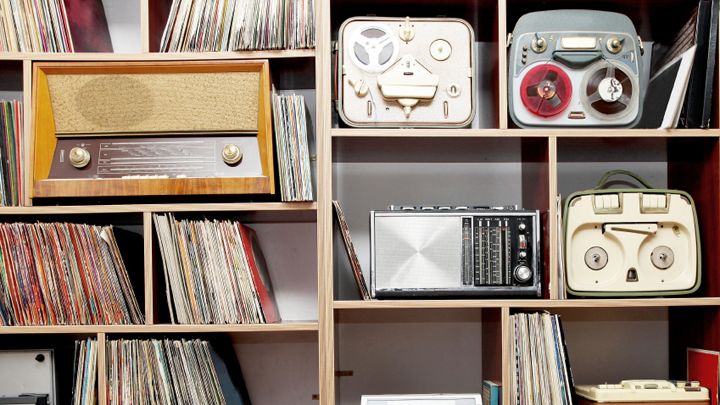 This time, in 1962, the Broadway cast of "West Side Story", finally end Elvis Presley's 17 week domination of the UK album charts.
The Four Seasons with "Sherry", enter the charts in the USA, on the way to number one. The song was written by the group's new recruit ex-royal teen Bob Gaudio and is ideal for the distinctive falsetto voice of Frankie Valli.
Gaudio and producer Bob Crewe will write most of the material for The Four Seasons including, "Big Girls Don't Cry", "Walk Like a Man", "Rag Doll", "Silence is Golden", covered by The Tremeloes, "Can't Take My Eyes Off You", covered by Andy Williams, "The Sun Ain't Gonna Shine Anymore", covered by The Walker Brothers.
Fronted by their 19-year-old drum-thumping leader, The Dave Clark Five from the Tottenham area of North London make their disc debut with "That's What I Said".
On the 6th the Beatles auditioned for George Martin at EMI's Abbey Road Studios, London. Martin was head of the organisation's Parlophone Label and was more used to working with off-beat comedy acts like The Goons and Peter Sellers.     However he was impressed enough with this new sound to sign them to a record contract.
Ad. Article continues below.
Al Nevis and Don Kirshner launched Dimension Records on the 16th in the USA. In 1957 Don Kirshner had formed an unsuccessful partnership with unknown Robert Cassotto (Bobby Darin) and then founded Aldon Music in the famous Brill Building. His first signings were Neil Sedaka and Howie Greenfield who provided "Stupid Cupid" for Connie Francis in 1958. Sedaka also had solo hits with "Oh Carol", "Happy Birthday Sweet 16", "Calendar Girl", "King of Clowns", "Next Door to an Angel", "Breaking Up Is Hard To Do", "Little Devil", " I Go Ape", "Stairway to Heaven", "You Mean Everything to Me" and "Let's Go Steady Again". Bobby Darin scored with "Splish Splash" in 1958 and followed with "Dream Lover", "Artificial Flowers", "Multiplication", "Clementine", "Somebody to Love","Mack the Knife", "Things", "Beyond the Sea", "Queen of the Hop", "Lazy River", "If a Man Answers", "18 Yellow roses" and "If I Were a Carpenter". Sedaka's former girlfriend Carole King was another shrewd signing and with Gerry Goffin was soon pumping out the hits "Will You Love Me Tomorrow?", The Shirelles; "Take Good Care of My Baby"; Bobby Vee, "Crying in the Rain"; The Everly Brothers, and "Locomotion", Little Eva; as well as solo hits "It Might as Well Rain Until September" and "It Started All over again". Kirshner's next coup was teaming Barry Mann with Cynthia Weil to score "Bless You", Tony Orlando and "Uptown" for The Crystals.
Steel slide guitar player, Robbie Porter performed under the name Rob E.G. and had four top 10 hits in Australia, two of which, "55 Days at Peking" and "Si Si Senor" reached number one. His other two were "Jezebel" and a vocal "When You're Not Near". Brian Epstein persuaded him to come to England where he wrote and produced for Festival Records without much success and after a short period in the USA returned to Australia in 1970 to record and produce for Sparmac Records. He later formed Wizard Records and produced for Daddy Cool, Rick Springfield, Hush and Marcia Hines, for whom he co-wrote the hit "Shining".
Ad. Article continues below.
The top 10 records in Australia for June 1962
Si Senor – Rob E. G.
Dear One – Larry Finnegan
I've Been Everywhere – Lucky Starr
I can't stop loving you – Ray Charles
Have you ever been to Kings Cross – Frankie Davidson
Today's Teardrops – Col Joye & The Joy Boys
Caterina – Perry Como
Wonderful land – The Shadows
Funny way of laughing – Burl Ives
Old Rivers – Walter Brennan
In the USA, I can't stop loving you by Ray Charles was number one for the whole month.
In the UK
2nd 9th 16th 23rd  – Good luck charm – Elvis Presley
Ad. Article continues below.
30th  – Come outside – Mike Sarne
In Australia    
2nd 9th 16th – Si Senor – Rob E. G.
23rd  – I can't stop loving you – Ray Charles
30th  – The man who shot Liberty Valance – Gene Pitney
What was your favourite song from 1962?