A look back at Cliff Richard's amazing musical career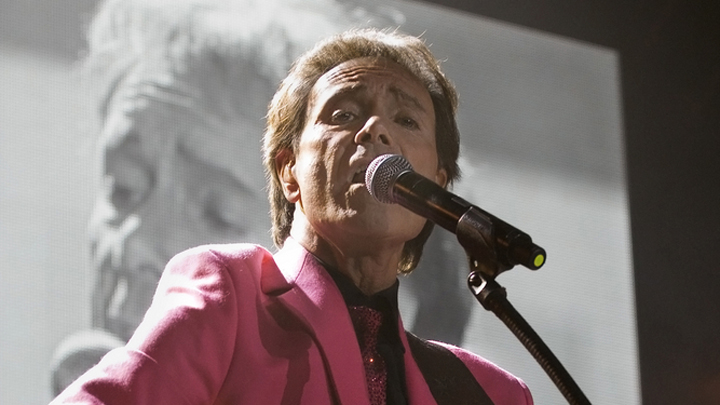 Cliff Richard was born Harry Webb on the 14th of October 1940 in Lucknow, India. He was spotted by English record company music director Norrie Paramor, who in 1956 had seen the potential in a new American craze when he produced Tony Crombie and his Rockets as Britain's first rock 'n' roll combo. When he heard Cliff and the Drifters (they didn't realise there was an American group already using the name) in 1957 singing "Move It" he liked what he heard. The song was written by one of the Drifters' Ian Samwell. Before this things were not all plain sailing for Cliff, one record company told him he would never be a singer in a thousand years (wonder what ever happened to whoever made this assessment) and Tommy Steele's agent told him not to give up his day job.
Ad. Article continues below.
"Move It" coupled with "Teenage Crush" was recorded at the famous Abbey Road studios on 24th July 1957 with session musicians backing. When he heard it 20 years later Carl Perkins was amazed it was never issued in the USA, stating "it could have been made in the Sun Studios in 1954, it's basic rock-a-billy. The guitar licks are fantastic". Cliff was quickly highlighted on TV shows OH BOY and 6.5 SPECIAL. The Drifters broke up leaving only Ian Samwell and Terry Smart but a chance meeting at the famous 2 I's coffee house in London with a skiffle group from Newcastle on Tyne called The Vipers changed the scene of British music. Hank Marvin (born Brian Rankin) and Bruce Welsh (Bruce Cripps) were intruded into the group. Hank's birthday is also in October the 28th 1941.
Cliff Richard and the Drifters started a tour with The Kalin Twins, an American duo who had a huge worldwide hit with "When" but before the end of the tour Cliff and the boys were tearing the house down and were the real stars of the show. When the tour finished "Move It" reached its peak at number 4 in the British music charts. Soon Jet Harris (bass) and Tony Meehan (drums) joined Bruce Welsh (rhythm guitar) and Hank Marvin (lead guitar) changed their name to The Shadows and so the music world was now at their feet. It was not until 1959 Cliff Richard and The Shadows had their first hit in Australia with "Living Doll" peaking at number 9 and just out-selling a cover version by Col Joye and the Joy Boys. Cliff Richard's longevity is proved by the fact that along with Elvis Presley he is the only artist to have hits in the 50's, 60's, 70's, 80's, 90's and 00's.
Tell us, what is your favourite Cliff Richard song?