30 years on: We Are the World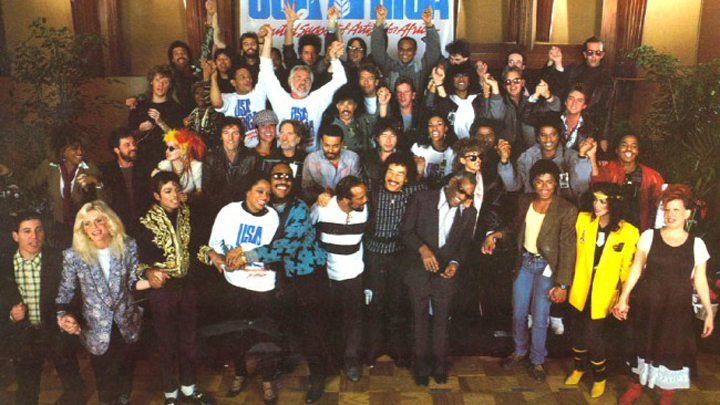 It sounds hard to believe but it has been 30 years since 1985. When we think of 1985, we think it was 10-20 years ago, but certainly not 30! And on this day, 30 years ago, a charity single soared to the top of the charts.
Ad. Article continues below.
It was called 'We Are the World' and it sold in excess of 20 million copies. Written by Michael Jackson and Lionel Richie, and produced by Quincy Jones, it was performed by some of the biggest names in music at the time: Lionel Richie, Stevie Wonder, Paul Simon, Kenny Rogers, James Ingram, Tina Turner, Billy Joel, Michael Jackson, Diana Ross, Dionne Warwick, Willie Nelson, Al Jarreau, Bruce Springsteen, Kenny Loggins, Steve Perry, Daryl Hall, Huey Lewis, Cyndi Lauper, Kim Carnes, Bob Dylan and Ray Charles.
It followed Band Aid's "Do They Know It's Christmas?" and was recorded to raise money to bring aid to those affected by a famine in Ethiopia.
After its release on 7 March 1985, 'We Are the World' became the fastest-selling American pop single in history and soared to the top of the charts around the world, truly reiterating the message of the song.
Have a listen today and tell us, what do you remember about this song? What were you doing in 1985?