1961: Iconic rhythmic blues song is instant classic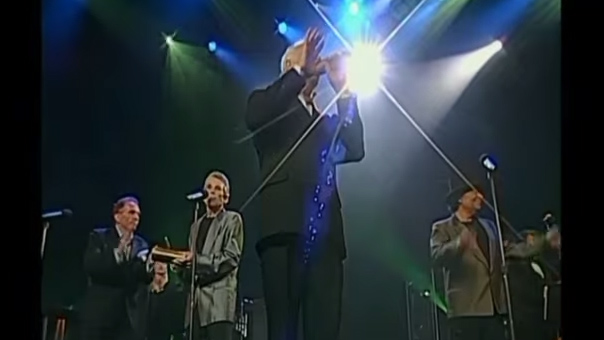 The 1960s were a time when older musical styles really started to merge with blues, rock and country music. This track, which was released in 1961, is no exception to the rule.
With a variety of world sounds including African drum beats, tribal falsetto harmonies and blues based melodies, this song had many sounds that many around the time had not been exposed to.
The group that recorded the song was made up of six original members from the U.S.
The song's iconic 'doo-wop' vocals make it easy to recall. Unsurprisingly then, the song went straight to number one in the U.S Billboard charts.
To date, the track has earned more then $15 million in royalties benefits and film licensing.
Ad. Article continues below.
You may recall this popular song from an animated film from Disney in 1994.
Can you guess the name of this iconic tune?
Listen to 'The Lion Sleeps Tonight' by The Tokens below