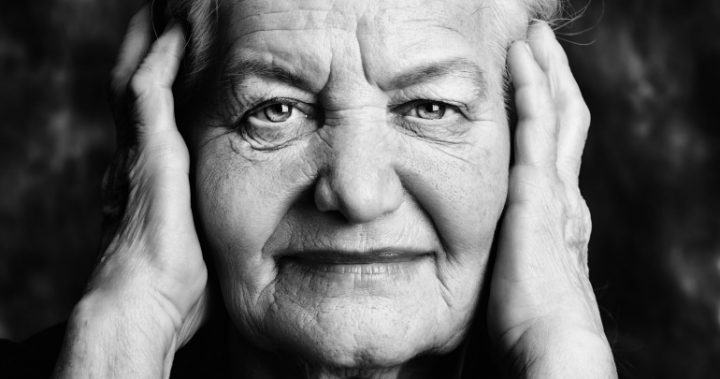 Today I went to Bunnings to buy some plants and sat down while my daughter had fun in the play area.
I start talking to a grandmother who told me she was there so her granddaughter could play on the equipment as it's free. We spoke about how expensive life can be and she told me about her life.
My daughter and her granddaughter played beautifully together.
She had a lovely strong accent and told me she was Polish.
Her granddaughter spends Sunday night to Wednesday afternoons with her as both parents live and work on the North Shore. On the other days, her granddaughter is at pre-school.
Ad. Article continues below.
She has had two knee replacements and has severe arthritis. She looks after her husband who is in a wheelchair — bathes him, shaves for him and dresses him. She also told me she loves her husband and couldn't imagine what she would do if he passes.
"Always keep the spark," she told me, further advising that I should leave my children with my parents and have regular nights out with my husband just to be alone and together.
I told her that this wasn't possible as sadly my parents are not able to look after them. With an aching heart, I explained my parents situation.
She told me she chooses to look after her neighbour who is 88, lives on his own and has dementia! She cooks for him, washes his clothes, changes his bed linen and takes his rubbish out.
She says he has been doing "weird things" the last six months.
Ad. Article continues below.
I opened up and told her my father had dementia too. I shared every "weird and wonderful thing" my father has done and gave her as much insight as I could. She was very silent and then became distant in her own thoughts before telling me she was scared she may not be able to look after him in the near future.
This woman is 79 years old. I know this because she told me. She also told me how tired caring for her husband, her neighbour and her granddaughter is.
I held her hand and told her what a beautiful, kind, caring human she is.
While holding hands, she asked me about my life. Did I work? How many children I had, what my husband did for a living and then… What nationality I was. I told her I was Lebanese.
She paused. She stared. She repeated "Lebanese?" She seemed shocked. She seemed lost for words. She then said she would not have guessed it.
Ad. Article continues below.
"I am not a beautiful, kind human like you said to me," she said.
I became confused. I asked why she would say that and she said, "Please darling forgive me. I am sorry to you. I am very sorry to you."
She expressed so honestly how she didn't like Lebanese people. She expressed how she thought "the Arab people" were angry, aggressive people and explained a little more about her judgemental views. I listened and listened and listened.
She looked down the whole time and then asked me "how you say 'disappointed myself' in English… There's a word. I can't remember."
We finally worked out she was talking about the word "ashamed".
Ad. Article continues below.
She told me she felt ashamed. She said "Sorry darling" many times. I became upset. She became upset and we hugged. That is all we did. That is all it took.
She said she learned today and I know what she meant. She also offered to care for my children so I could have a "nice night with my husband".
She thanked me with teary eyes for listening.
"I feel light in my heart now," she said.
It was a great morning.
Has there ever been a moment that changed your perspective or opinion on something? Is there something you are ashamed of? Share your stories with us.