Navigating the highs and lows of life: Do we realise how lucky we are?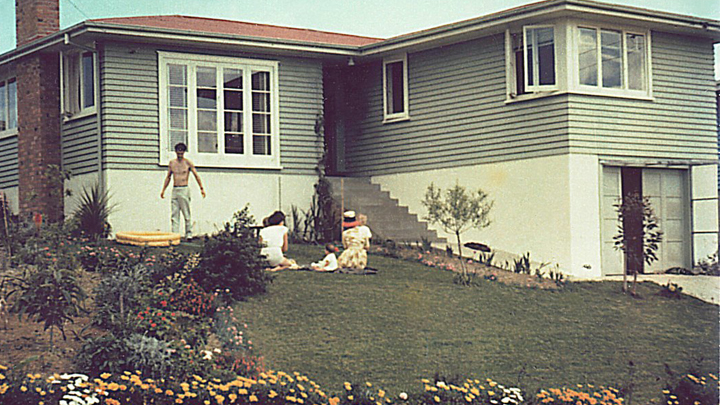 There are highs and lows in every life; sometimes we skim through the high points, not taking note of how lucky we are, how blessed we are in a particular phase of life. So the rocky road and the horror can really swamp us when it happens.
From 20 to 30 years old I was healthy, well if you don't count the time I had TB, but I recovered in an Auckland hospital and went on to have two children in 18 months. In fact I had three in less than four years. We had immigrated to New Zealand in 1959 and lived in a flat then bought a new house in Auckland. I loved my New Zealand life, we had very little money but I was happy, when family needs in England changed we reluctantly returned.
This period was a black spell in my young life, I missed the sunshine, I missed my house, I missed everything. Adjusting to England again took a full five years as we struggled with housing a new job, small children and no washing machine for nearly the first year. By the time I was 30 we had a pretty little house in a small village, my husband had started a business in Bath, we actually started to feel we were OK. I still missed my golden days in New Zealand but we became part of village life. My husband's graphic business did well and I worked evening or weekends at part time jobs, the children went to school and seemed happy. We slowly dragged ourselves out from under the black cloud that had been hovering over us.
At 40 I had the good life, our children were teenagers, and we could afford the small luxuries that made life worthwhile. I worked in hospitality, nursing, and shop work, in fact anything to supplement our income. I could afford clothes, hair dos and we had holidays. We went to Paris and Spain, I also did an antique stall with a friend, and life was a big colourful bubble for a while. Then we had the problems everyone encounters, our parents' health became an issue.
Ad. Article continues below.
My husband lost his father soon after we arrived back in the UK, I looked after his mother for the last six months of her battle with cancer, then my father became ill, and so it went on; we went on dealing with sickness and loss. It was a sad time, as we tried to adjust again. Then after a holiday in Australia where I had a brother, a son and cousins, we decided we would emigrate. A streak of madness seems to run in our family I think!
I was 48 my husband was 52, and it was 1987 when we arrived in Melbourne. I think we should have seen the signs; Hoddle Street massacre happened there was a financial meltdown, and the first house we started to buy had a mortgage and the repayment rate was 17%. Things rapidly went downhill. In the next few years we lost money in a scheme, the work I had been doing in nursing homes became less pleasant due to management issues, my husband was desperate and even more unhappy with the 'boss from hell' he should have kept a record of the happenings but instead we decided we would cut our losses, sell what we could and become grey nomads. Life was bleak as we set out in our little caravan and headed towards Gippsland. The house had sold for a pittance because of the financial downturn. We loved the little towns we found around Gippsland and after a few trips away to Broken Hill and Queensland we decided we would stay in Yarram. The park owner offered a very clean new cabin we could rent for a small rent and suddenly we had a house again! We were struggling as we had to buy new furniture; all we had kept from our previous home was our old table and hundred year old chairs. Friends had stored it for us. Money was short as usual. Yet buying from sales and markets we soon had a really good furnished home again.
Ad. Article continues below.
Within a few months my husband had been asked to be a shire councillor, and I worked at the hospital. Gradually we pulled our socks up and began again. We had the beach close enough to go for walks, and enjoyed the bushland and the fabulous wildlife around us. We slotted into life in the town doing volunteer work for Lions and Rotary, and the hospital. Being part of the town meant we soon had lots of friends.
It is still a battle now as we are older. My husband is 80 and I am 76, we live on a pension, rent a lovely old house, and are happy in this small town, deciding what makes us happy is easy; having friends, having enough to eat, and just being grateful for every good day we encounter. We both write and paint and that and our simple social life is enough. It would be nice to win lots of money but most of the things that matter cannot be bought; they are earned in other ways.
Have you had highs and lows like Jacqui? How has it shaped you as a person and your appreciation for life?
To write for Starts at 60 (and potentially win a $20 voucher), send your articles to our Community Editor here.