My weight loss journey: Why this is a lifestyle and not a diet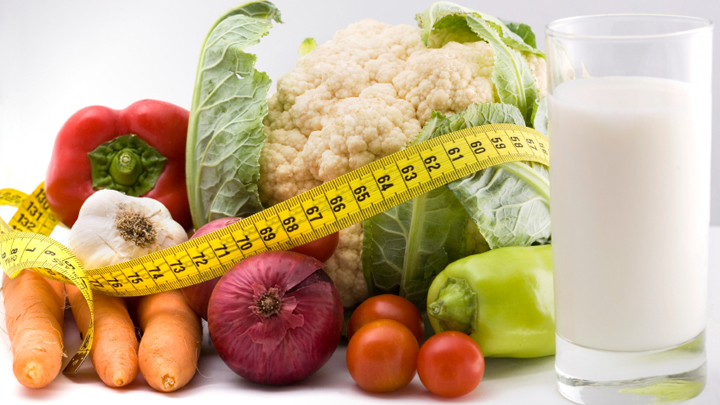 This is part 4 of Pat's weight loss journey that she is sharing with us. To read her previous blog, click here. Each week she will document her progress as you support her and hopefully gain positivity and encouragement to lead a healthier life.
Here it is, week six already, time just seems to be rushing by. As each day passes I am feeling so much better.
One of the biggest improvements has been with my sleeping. For the last 10 years, I have had major problems getting to sleep and then staying asleep. I would lay in bed for hours on end thinking of something that happened or was said during the day and quiet often this would lead me down a path of over analysing situations. However in the last few weeks I have been getting tired around 9.30 and find myself sleeping through till morning, which is a massive improvement.
Also I had an appointment with my GP today and my weight was checked, and to date I have already lost 5kg, which I feel is a great start. So it is onward and upward from here.
Something I found interesting this week was my measurements. I have lost four inches off my waist, three inches off my hips and bust, plus weight off my chest, midriff and thighs. All up a total of 12 inches gone in under six weeks.
Ad. Article continues below.
I noticed in last week's blog that there were quite a few comments pertaining to my decision to use the word lifestyle rather than diet. For me the term diet equates to a short term eating plan which is one of the reasons behind adopting a clean eating lifestyle. For me lifestyle is for life. I really had hoped that those who read the blog would not become bogged down in the terminology. 
I really like that my new lifestyle has simplified my life and the way I look at food, and I hope those who need to implement change in their life will see the simplicity that underpins The Clean Eating Lifestyle. I don't like the idea of following a set meal plan as I find it too restricted.
Another issue that was raised, was that some are concerned about what I ate and drank in a day. The marvellous thing about a clean eating lifestyle is that as long as it is fresh, unprocessed and has no added sugar, it is good to go. A rough guide of what I eat in a day was included in last weeks' blog.
You may remember that I said I would include some recipes that I like to cook and are suitable for The Clean Eating Lifestyle:
Quick and Easy Stir Fried Chicken
Ad. Article continues below.
Ingredients
500g chicken breast
Dash of olive oil
1/2 red onion, sliced
1/2 cup cornflour
1 clove of garlic
Handful of seasonal veges
1 cup of rice
1/4 cup honey
1/4 cup soy sauce
1/4 cup sweet chilli sauce
Method
Cut chicken breast into small cubes or strips and dust with 

cornflour

In a wok or large frypan, heat a little olive oil and brown chicken

Add red onion, fresh garlic and veges. 

Saute for a for approximately 5 min then add a quarter of  a cup of water. Cook covered until vegetables are cooked to your liking.

In a small bowl, add equal amounts of honey, salt reduced soy and sweet chilli sauce. Add to chicken and veges.

Serve on a bed of rice or rice noodles.
Ad. Article continues below.
Corn Fritters
Ingredients
2 eggs

1/2 cup of milk

1/2 cup of self raising flour

1/2 cup of corn kernels
Method
Combine first three ingredients. Then fold in corn.

Cook over a medium heat in a lightly oiled pan until bubbles form. Turn and cook on other side

These fritters can be served any time of the day. They make a nourishing breakfast, easy lunch with a side salad and in winter they can be served with a bowl of fresh homemade vegetable soup.
In closing, I would like to thank the people who have been supporting me on my journey to better health. Cheers!
Share your thoughts below.