My weight loss journey: No looking back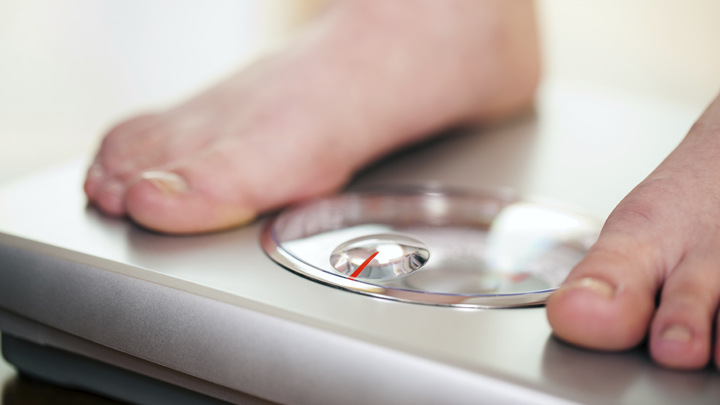 This is part five of Pat's weight loss journey that she is sharing with us. To read her previous blog, click here. Each week she will document her progress as you support her and hopefully gain positivity and encouragement to lead a healthier life.
My, time flies when you're having fun. It's week seven already, firstly I would like to offer my apology for being late getting to Starts at 60. Along with week 7 came some unexpected medical problems, after my husband Larry has an altercation with a somewhat oversized dirt bike while fishing at the beach on Good Friday. I am sure he wasn't planning on the bike sinking into the sand, which resulted on the bike falling onto his left side. While he has no major breaks, he does have a number of wound sites on his lower left leg which are now infected and a full thickness burn to his ankle. Like I said we don't plan on this stuff happening in our lives. But it should not sabotage your weight loss journey. After all if you decide to eat to cope with stress nothing will change; the stress will still be there in the morning and to top it off you will be more than likely beating yourself up over what you ate and how you failed. 
The good news, I have continued with my Clean Eating Lifestyle which has now become the norm. No longer am I spending countless hours wondering how much junk food I have eaten for the day. In fact I rarely think about food unless it is meal time or I am heading out to go to town. When I go to town I always take 2 x 600ml of water, a small container of mixed raw nuts and a piece of fruit. This way if I'm out longer than I think I am going to be, I know I won't be tempted to make poor food choice. It's all about setting yourself up to succeed rather than fail.
Ad. Article continues below.
To this end I have spent some time doing a little background research into where I might find some suitable recipes that incorporate fresh dairy, lean protein, fruit and vegetables, coconut milk, olive oil and butter, raw nuts and seeds, legumes and oats. During this research I came across a wonderful website called A Healthy Graving. A Healthy Graving is a weight loss support group, which not only post healthy recipes on a regular basis but also posts handy hints for the home and offers support for those on a weight loss journey. If you have the time, pop over to the website and have a look. I know Sia Khan will make you feel welcome. Also I logged on to The Beyond Diet site to see what may have changed since my visit there  2 and 1/2 years ago. The philosophy that underpins the Beyond Diet Program is still the same, there is a relatively short video clip to view which outlines the basic principles and the theory behind Beyond Diet, I would suggest if you are planning on trying to adopt the Clean Eating Lifestyle (CEL) to check it out. Knowledge is power and you will find everything you need to know at this site, including the list of foods you need to remove from your diet if you are to be successful in your weight loss journey.
Talking about successful, to date I have lost 5 kilos and I now weigh less than I have in years: 79.3 kilos. I have lost four inches off my waist and three inches off my hips and bust. Taking into account the areas I have measured, I have lost a total of 14 inches off my body. While I still have 12 kilos to lose, I am more than happy with my weight loss so far. Along with the weight loss I have noticed that I am now sleeping all night and waking refreshed in the morning. My feet are no longer puffy. My skin is clearer and my clothes are starting to swim on me. So much so that over the last few days I have started to cull the bigger clothes from my wardrobe. Once again this is more than sorting out the clothes that don't fit. It's about removing those clothes so I am not tempted to fall off the wagon. Pretty much I am not keeping the clothes in the event that I may need them if I put on weight, because that is no longer an option.
Ad. Article continues below.
Until next time, I would like to encourage you to consider whether the adoption of this type of lifestyle may assist you in the long term to maintain a healthy weight and lifestyle, where you are no longer tied to set meal plans, where you will be able to decide what you want to eat. No longer will you be reliant on prepackaged foods or shakes. Everything you eat will be fresh unprocessed, sugar free food. What could be better. Guilt free eating without having to continually count calories  or focus on what you are eating or drinking.
Cheers and once again a big thank you to my supporters who continue to offer positive comments and suggestions.
Are you on your own weight loss journey? How is it going?