My weight loss journey: Letting mistakes go and focusing on the long term goal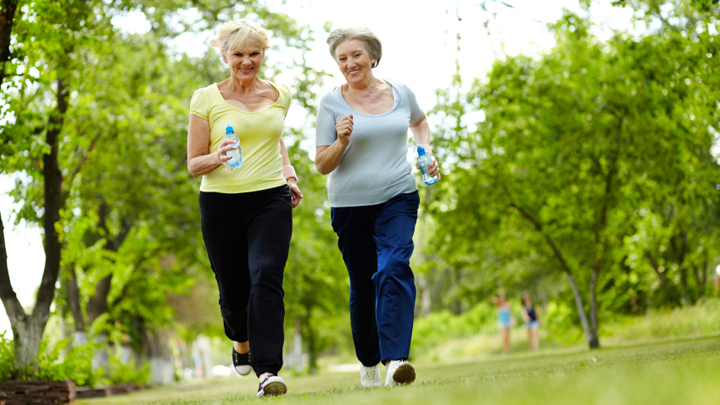 This is part seven of Pat's weight loss journey that she is sharing with us. To read her previous blog, click here. Each week she will document her progress as you support her and hopefully gain positivity and encouragement to lead a healthier life.
It is almost the end of April; week nine has rolled into week 10 and as each day passes, I am adjusting to my new lifestyle. It has not been without its challenges. Last week my husband and I went out for dinner at a friend's place, while I had set a three month period without alcohol, I foolishly thought one glass won't hurt after all this time. I would like to say I had just one glass but that was not the case. The following morning while I didn't have a headache or nausea I did feel somewhat unwell. If I had been on a diet, this would have been enough for me to quit. Once I would have viewed this as a complete failure, I would have spent hours on end beating myself up over my stupidity. However this time, while I regretted drinking the alcohol, I awoke the next morning started with and extra large glass of water with the juice of a lemon added and continued where I had left off, it was business as usual.
This is a complete change and for me and highlights the difference between going on a diet and adopting for a clean eating lifestyle. I now realise that beating yourself up over an error in judgement is nothing but a senseless waste of time. I so wish I had realised this in my 20s, it would have saved me from an endless succession of failed diets and the feelings of failure I felt each and every time.
Ad. Article continues below.
This week I had an appointment with my GP and it was all good news. I have now lost 6kg and my blood pressure shows a considerable decrease going from 145/95 to 125/71. To say my GP was pleased would be an understatement. 
I decided to treat myself to a new winter top, I made a bee line for the top I would have once bought only to realise I was in the wrong department, I no longer needed a size 18 – far from it: I was able to buy myself a 14. For all you people out there who have been successful in losing weight you will know the feeling of achievement that comes from being able to buy a smaller size of clothing. I was over the moon.
I am by no means at my goal weight, according to my GP and going on my BMI, I still have 11kg to go but there really is no rush it took me much longer than 9.5 weeks to gain this weight so it stands to reason that it will take some time to lose the weight I have gained as a result of years of yo-yo dieting. I now realise that there are no quick fixes as far as weight lose goes. I believe sustained weight loss over one's lifetime will only be achieved by a complete change in lifestyle.
Let's face it: whether you're male or female, diets just don't work in the long term. To put it bluntly, they have a start and finish date and that in itself sets one up for failure. I would encourage anyone out there reading this blog and wanting to lose weight and keep it off to consider the clean eating lifestyle approach for sustained weight loss.
Finally I would like to thank all my Starts At Sixty supporters and those I have inspired towards a healthier lifestyle for their ongoing positive feedback, it has made my weight loss journey a much more pleasurable experience. Remember it is never to late to put yourself first.
Share your thoughts and progress below! What have you learnt from Pat's journey?