My weight loss journey: a minor setback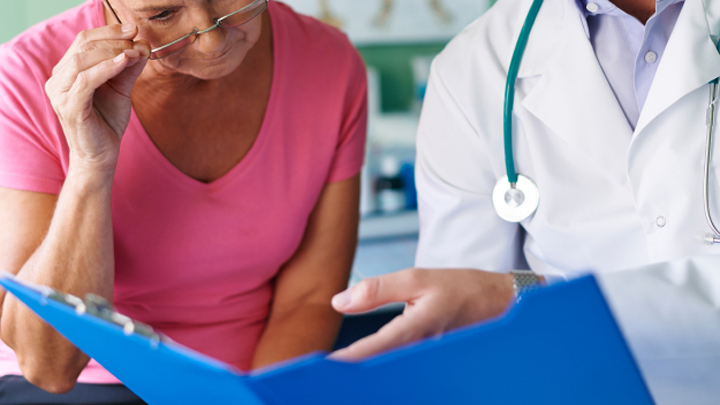 This is part two of Pat's weight loss journey that she is sharing with us. To read her previous blog, click here. Each week she will document her progress as you support her and hopefully gain positivity and encouragement to lead a healthier life.
Well, here it is: week 4 of my clean eating lifestyle.
Since embarking on this journey I have chosen not to weigh myself, preferring to keep that for my regular visits to the GP.
I can tell you, however, that to date I have lost a total on the nine inches off my body, i.e. bust, waist, hips and legs. I was so surprised this morning when I measured, to be honest I was in a state of shock.
I have deliberately shifted my focus from continually checking whether I am losing weight, because I really want this to be a lifetime journey rather than another yo-yo diet.
Ad. Article continues below.
I think the best way to do this is to make it as normal and natural as you can. One thing I have done though is to put all my food in one area of the pantry. It may seem a little strange but I find that it keeps me on track. Also l find l am less tempted to make a poor choice that may end up sabotaging my clean eating journey.
You may have noticed that I don't use the word diet and that has been a deliberate ploy on my behalf. For me and no doubt countless people, the word diet conjures up ideas of eating mini meals, consuming copious amounts of lettuce and all things uninteresting, of bland, tasteless food.
In short the word DIET for me equals deprivation and no one wants to feel deprived. When embarking on a new DIET one may start of with good intentions but sooner or later that moment will arrive where you think, I feel like a chocolate, biscuit, cake,  potato chips and the like. Then the thought that sabotages most DIETS: one wont hurt me. One won't hurt you but if you are anything like me, one was never enough.
A complete lifestyle change was required for me to get my health on track and it could not have come at a better time. You may recall from my first article that I mentioned my GP would be following my progress. Well, part of my GP involvement included having a full range of blood tests. The results are back and I am sad to say my cholesterol is currently 7.5 – the highest it has been in my lifetime.
Ad. Article continues below.
Anyway, it's onward and upward from here as I continue my clean eating lifestyle journey, which I must admit is getting easier as each day passes.
In my next article I will be including some recipes which will show you how, through a few simple changes, you can live quiet well on a sustainable clean eating lifestyle plan.
Share your thoughts below.