My wake-up call: The day I had a massive heart attack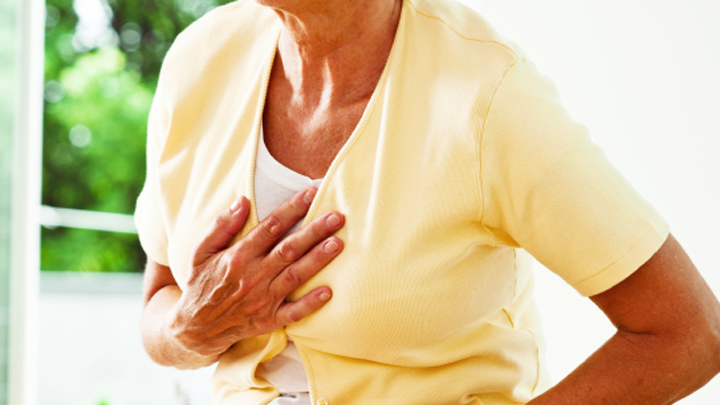 Let's get one thing straight from the start: this is not a story about being sorry for me – exactly the opposite. I want to explain to you how a person 69 years of age who is relatively fit, lively, positive, non-smoker and consumes hardly any alcoholic drinks can end up with a MASSIVE HEART ATTACK.
For the past few months if not years I had been feeling extremely cold, tired, unenthusiastic to do anything at all and accepted the fact that I was a little older and lazier and just happy enough to stay at home keeping warm with a good book, telephone, computer and TV. This is exactly what I had done until a couple of weeks ago after yet another lazy week, I decided that I badly needed to go shopping to get some winter clothes – after all I had been a chilly person for a long time, probably at least a year or two – and because winter was on its way I needed to get stocked up with thermals and other items of warmer clothing.
So, on a Monday morning I was feeling very determined to shop and decided to drive down to a large shopping centre where I proceeded to wander in and out of shops buying several items along the way. I visited one particular shop for the second time as I had seen a black handbag which I thought would be ideal to purchase for this time of year and large enough to fit all my items into. Whilst at the counter I had a strange feeling come over me, told the assistant that I wasn't feeling at all well and she offered me a seat which I gratefully accepted. Within probably 10 seconds I was experiencing excruciating pain which started between the base of each shoulder blade as if there was a steel girder being tightened every second, I then cold-sweated all over my body and my fingers started severe pins and needles which travelled instantly up to my wrists and arms at which time I looked at the assistant and said "I AM HAVING A HEART ATTACK. CALL AN AMBULANCE…NOW!"
Ad. Article continues below.
She rushed to the counter and called "000" and in the meantime I just kept breathing very deeply as they always tell you to do but I was in so much pain I hardly knew what was happening. The ambulance arrived (quite how they found the shop in the shopping centre I have no idea) as quick as a flash – or so it seemed – and they cordoned off the back of the shop to do necessary emergency work to me on the stretcher before rushing me through the shopping centre shouting "Emergency, please step aside". It was then that it was confirmed to me that this was a very serious attack.
They put me into the ambulance with lights flashing and siren sounding and performed the miracle of keeping me relatively pain-free but still alive. To the hospital, doors opened, rushed through to surgery with the cardiologist at the ready all scrubbed up and ready to go. Straight away I was operated on and he put two stents into my heart as my main artery was blocked 100 per cent and another was blocked 90 per cent. I had had a massive heart attack.
I had been to have blood tests over the years and even though the reading for cholesterol was 6.2 I was told that I did not need to be on cholesterol tablets as there was no worry with this. When I was operated on, over time it had shot up to a massive 7.7 and there was hardly any blood circulating around my body – no wonder I was cold, even on the hottest days.
It is totally amazing to think that the ambulance was called and within one and a half hours I had been taken to hospital, operated on and lying in a recovery bed, alive! The medics in the ambulance, the staff in the hospital and of course the wonderfully qualified cardiologist who saw the urgency and performed the operation are all to be thanked beyond words. I am now exercising and building up my strength very gradually but will have much more energy than I have for previous years.
Ad. Article continues below.
Let this please be a warning to all – this was only one of the many symptoms one can suffer with a heart attack. My advice would be to read everything with regard to your body and do not ignore it as we are not invincible as I always thought I was! I am just hoping that now I can enjoy a healthy lifestyle in the future but I just had to tell my story and one which I do hope is read and taken to HEART!
Thank you to Annie Kelly for sending this through. 
Have you had a heart attack before? Tell us your stories.