My strange, lonely struggle with breast cancer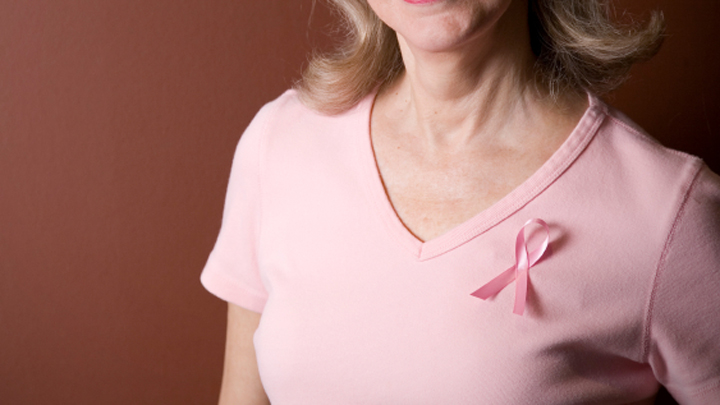 I've just finished reading a feature in the latest Australian Women's Weekly on breast cancer, which predominately focussed on some wonderful individuals whose role has been to support women with breast cancer, as well as the work of the McGrath Foundation. My experience has been a little different.
Almost twelve months ago, I discovered a tiny, pea sized lump in my breast which felt different to the general lumpiness I'd always felt in my breasts. After the usual barrage of tests, I was informed (over the phone) by my most recent GP that I indeed had breast cancer and would be contacted by a major hospital in my area in terms of what would happen next.
The first visit was at the Breast Clinic. My sister and a young friend (studying to be a doctor) came with me. I saw the surgeon, the breast clinic nurse, got given a bag full of "paraphernalia" to read and my lumpectomy was scheduled. Two weeks of waiting for the pathology resulted in the "best" outcome – no cancer cells in surrounding tissue, no cells in the sentinel node, and 16 consecutive days of radiotherapy and subsequent hormone therapy. My "support team" again was with me for the update. Then I was on my own.
No one to take me; no one to hold my hand. For 16 consecutive days, I gratefully accepted transport from the Ambulance Patient Transport Service and had my breast turned into something similar to an underripe, sunburnt rockmelon. It seemed that, given I hadn't been given the "death knell", I could manage the rest on my own.
The breast clinic nurse didn't ring me again. Not even a follow up call from the GP (until recently, when she received updated documentation from the hospital – I'll see her at the end of the month). Apart from 'follow up' appointments at the hospital, it seems my 'health scare' is a thing of the past.
Ad. Article continues below.
Have you (or a loved one) had to deal with cancer? What kind of support did you/they receive? Share your story in the comments below.
To write for Starts at 60 (and potentially win a $20 voucher), send your articles to our Community Editor here.