My secret admirer: a whirlwind romance and no regrets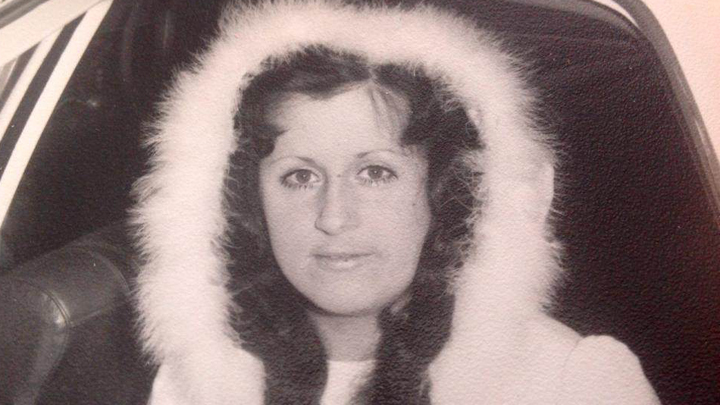 I think I met him in July and married him in August – I can't really remember – I could look up my divorce papers, but I can't really remember where I put them!
I was engaged to somebody else when he started leaving flowers and chocolates at the Milk Bar where I use to buy my lunch, the girl would hand me my chiko roll and my Coke with a bunch of flowers and a box of chocolates. She would say, "these are from Geoff, your secret admirer". This went on for a couple of weeks when I decided to find out who the mysterious Geoff was. After all, my work office was starting to look like a funeral parlour with all the flowers, and my uniforms were getting uncomfortably tight from all the chiko rolls and chocolates! My fiancé did not see the funny side of it either, but he was quick to eat the chocolates.
I often use to walk home from work because it was only a couple of miles away. This one particular afternoon I was about 200 metres from home when a young fella with a cheeky grin driving a F.J.panel van pulled up beside me. He stuck his head out the window and said, "Hi, I'm Geoff, Milk Bar Geoff! I bought you those flowers you are carrying". As our home was off the main drag, he had to have been following me.
In hindsight I probably should have been alarmed, especially when he told me he had the purple curtains in the back of the panel van made to match my work uniform. I kept walking slowly, he kept driving slowly beside me. I told him I was engaged, he said he didn't care, I was going to marry him. He was a truck driver and lived out of his panel van in the truck yard next to my work.
Ad. Article continues below.
Despite all my alarm bells going off, I found him fascinating – not really sure if it was because I had caught my fiancé cheating once again with the local publican's daughter, of all people, or was it because of his love of beer and the possibility of free beer? Or perhaps it was because of all the attention Geoff was showering on me, or the fact he knocked on my front door wearing a big cheesy grin with his arms outstretched showing me the tattoos of my name on both arms, I can't really remember, but I do remember getting my money back on all the white lace I had on lay-by for my wedding dress. I bought myself some white crepe and feathers and got the local Italian fruit shop owner/dressmaker to run me up a shock frock and Geoff's prediction of marrying me came true, again my fiancé was not impressed. I honestly thought the fact he had once again cheated, and the huge fight we had and me throwing the engagement ring at him and him then running over my foot as he drove off into the sunset would have been a dead giveaway.
We were married for two weeks when I got a blood clot in my right leg, boy oh boy that sure did throw a spanner in the works, I had to lay with my leg elevated for the next 7 days – that was when he had his first affair. She was a lot older than us, I wasn't sure why he felt the need to go there, maybe he was eating all the oysters he was supposed to be delivering. He denied it of course so I don't know why she felt the need to tell me, I would never have known – I was upstairs in bed with my leg elevated.
Seven years later the Great Love Affair was over. Regrets? Sure, I have a few, but he is not one of them – after all we made beautiful children together.